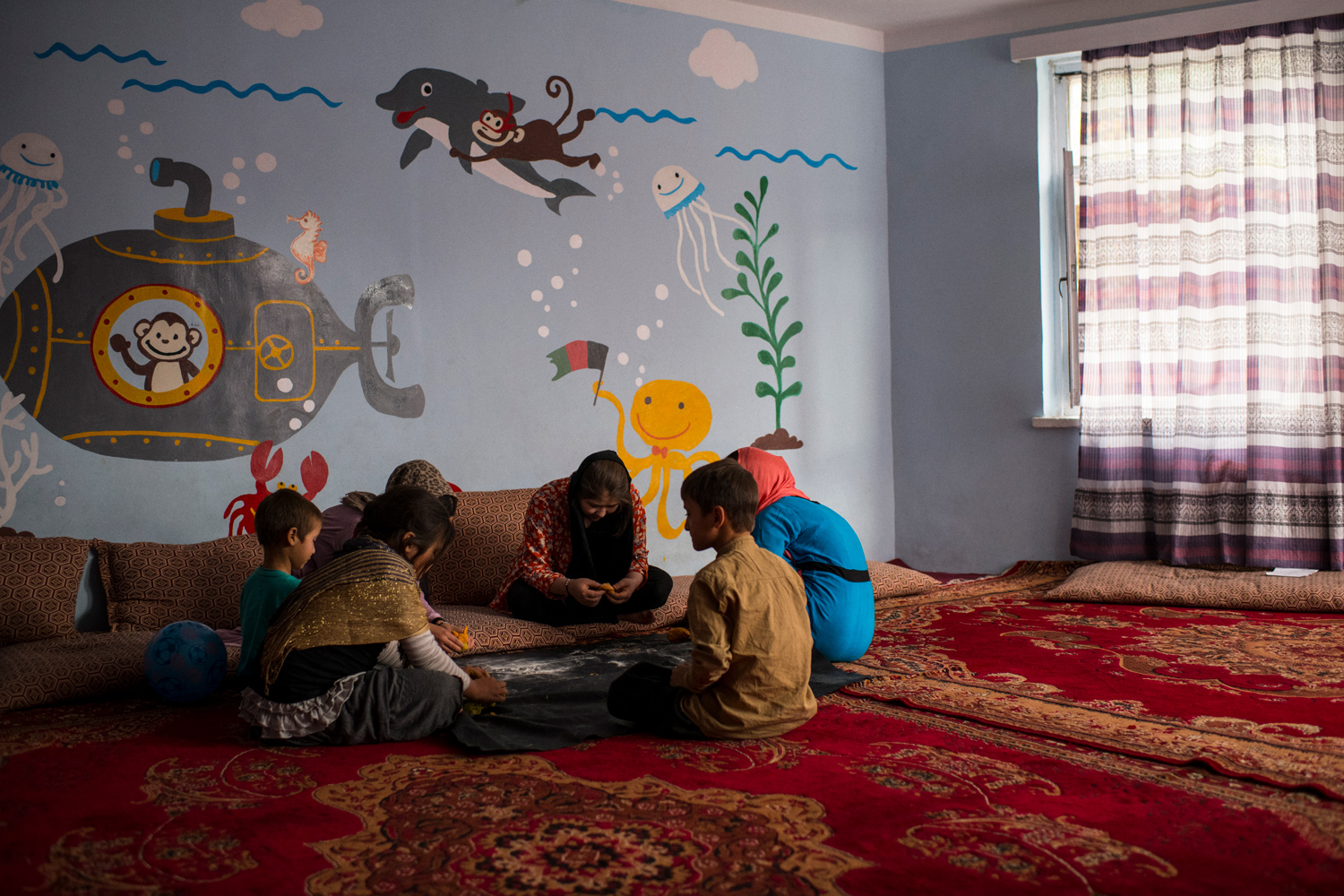 Information from a Strategic Situation Report written by the United Nations Office for the Coordination of Humanitarian Aid (OCHA) describes the grim impact COVID is making in Afghanistan. The report states:
36,829 people across all 34 provinces in in Afghanistan are now confirmed to have COVID-19
Some 25,742 people have recovered, and 1,294 people have died (57 of whom are healthcare workers)
89,822 people out of a population of 37.6 million have been tested
Almost 10% of the total confirmed COVID-19 cases are among healthcare staff
In addition to these startling numbers, the report also stated,
"Due to limited public health resources and testing capacity, as well as the absence of a national death register, confirmed cases of and deaths from COVID-19 are likely to be under-reported overall in Afghanistan. Modelling suggests the peak has not yet passed and cases may still accelerate over the coming weeks, creating grave implications for Afghanistan's economy and people's well-being."
You may read the full report here.
Christiana, the Executive Director of our work in Afghanistan, confirmed this and said in her update that despite the pandemic being at its worst in June and July, many people in Kabul (the most affected part of the country) no longer wear masks or care about taking precautions.
Unfortunately, 18 out of HAGAR's 43 staff in Afghanistan became sick with flu-like symptoms or were infected with COVID in the months of June and July. With these staff at home recovering, a huge burden and extra workload had to be taken up by the other staff so that HAGAR's work could continue. It was a hard time for the team in Afghanistan and staff from other HAGAR offices supported and encouraged them as best as they could. We are exceptionally grateful globally that all 18 staff who were sick have or are recovering well.
The pandemic has impacted HAGAR's Women Empowerment Project significantly, and many activities have had to stop as the team observed and modelled precautionary behaviour. Business training and self-help groups could not continue and those receiving educational support had to stay at home due to all the schools being shut down in April. However, Christiana said of her team,
"The EWBF team members, through their determination and commitment, reinvented the EWBF operations while in quarantine and working virtually. The team developed a COVID-19 responsive work plan to ensure that beneficiaries who are able to work from home continued to earn income. The team conducted career counselling by phone during the quarantine, there was a deeper level of engagement with the beneficiaries."
Forgotten No More, our protection shelter in Kabul for boys who have survived severe abuse, has continued to operate and house these boys throughout lockdown. The 15 boys living here have continued to receive services and help including education, counselling, medical services and family mediation. Elements of this programme, which require staff to travel outside of Kabul and into the provinces (e.g. family assessments and re-integration), have been impeded due to the pandemic and staff continue to try and do what they can through online platforms.
Please continue to keep Afghanistan, our staff and our clients in your thoughts and prayers. As a global HAGAR family, we stand with them as they do their absolute best to continue to be there for clients while also staying safe themselves.
Yasamin is a survivor of domestic and gender-based violence. She manages a beauty salon business.
When we recently reached out to her, we learnt that she unfortunately had no work due to the salon being closed because of COVID-19. Despite not earning any income, the salon owner is still demanding that she pays rent. Her biggest fear is losing the salon as the owner will evict her if she doesn't pay rent.
"It is a really tough time for me. I hope this situation gets better," says Yasmin.
We are keeping in regular contact with Yasamin to offer support during this challenging period.
15 May Update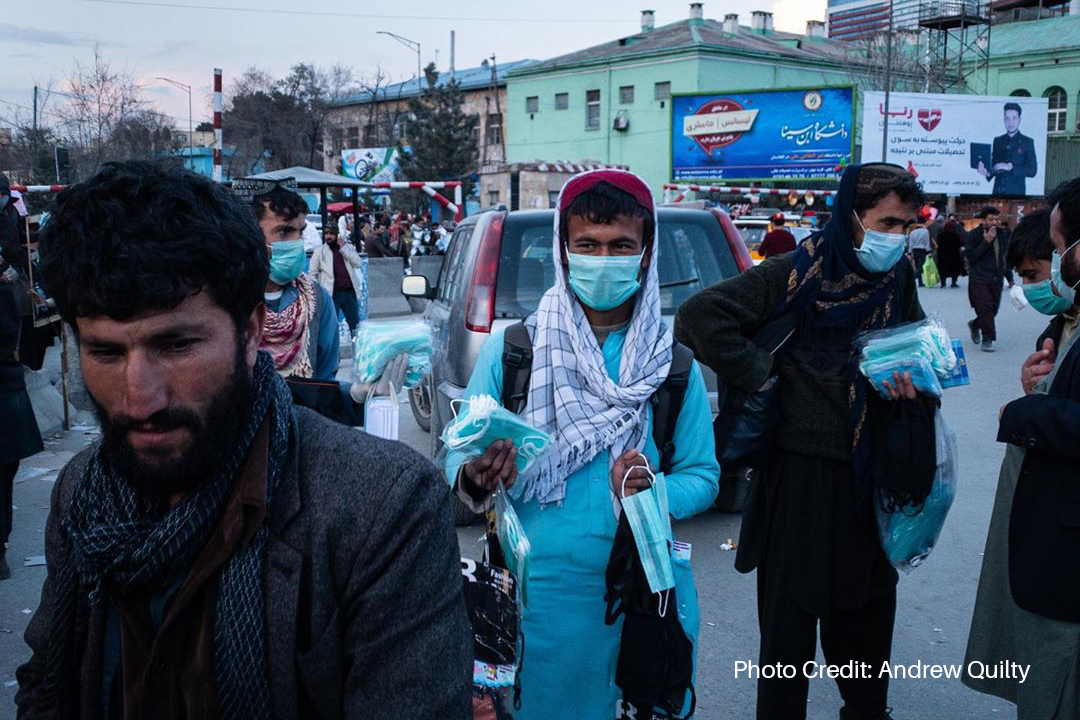 There are 5,226 confirmed COVID-19 cases as at 14 May.
However, beyond COVID-19, there has been significantly more unrest in Afghanistan due to the recent tragic attacks on a maternity ward in Kabul and at a police commander's funeral in the neighbouring Nangarhar province. New mothers, nurses and at least two newborn babies were among the 16 people killed in an assault on the maternity hospital in the capital, Kabul, while the bombing in the Nangarhar province killed at least 26 people. You can read a full news report here.
The country is also experiencing challenges in access to food due to the longer term impact of war and more recent COVID-19 pandemic.
Afghanistan is a landlocked country and has experienced decades of war, insecurity and drought which has destroyed its rich agriculture. As a result, there has been a spike in imported goods. This has in turn caused a significant increase in price of wheat, oil and pulses across the country in the past month. When Pakistan, Tajikistan and major borders were shut down due to COVID-19, other food supplies, medicine and essential items also became scarce.
Sadly, the extreme spike in food prices and supplies is felt most by those who are vulnerable in the community. They are also often not prioritised when it comes to food distribution.
From a Hagar Afghanistan perspective, we are not able to conduct some of our project activities using the usual approach due to COVID-19 restrictions. For example, our caseworkers are not able to deliver training to clients or visit them and some survivors are unable to attend classes at school. Vocational training is also postponed as staff cannot interact with clients face to face. However, staff are trying to remain in contact with survivors via phone as much as possible.
Due to decades of war, the ICT and power infrastructure in Afghanistan is weak and therefore problematic and unstable when it comes to conducting any online training.
28 April Update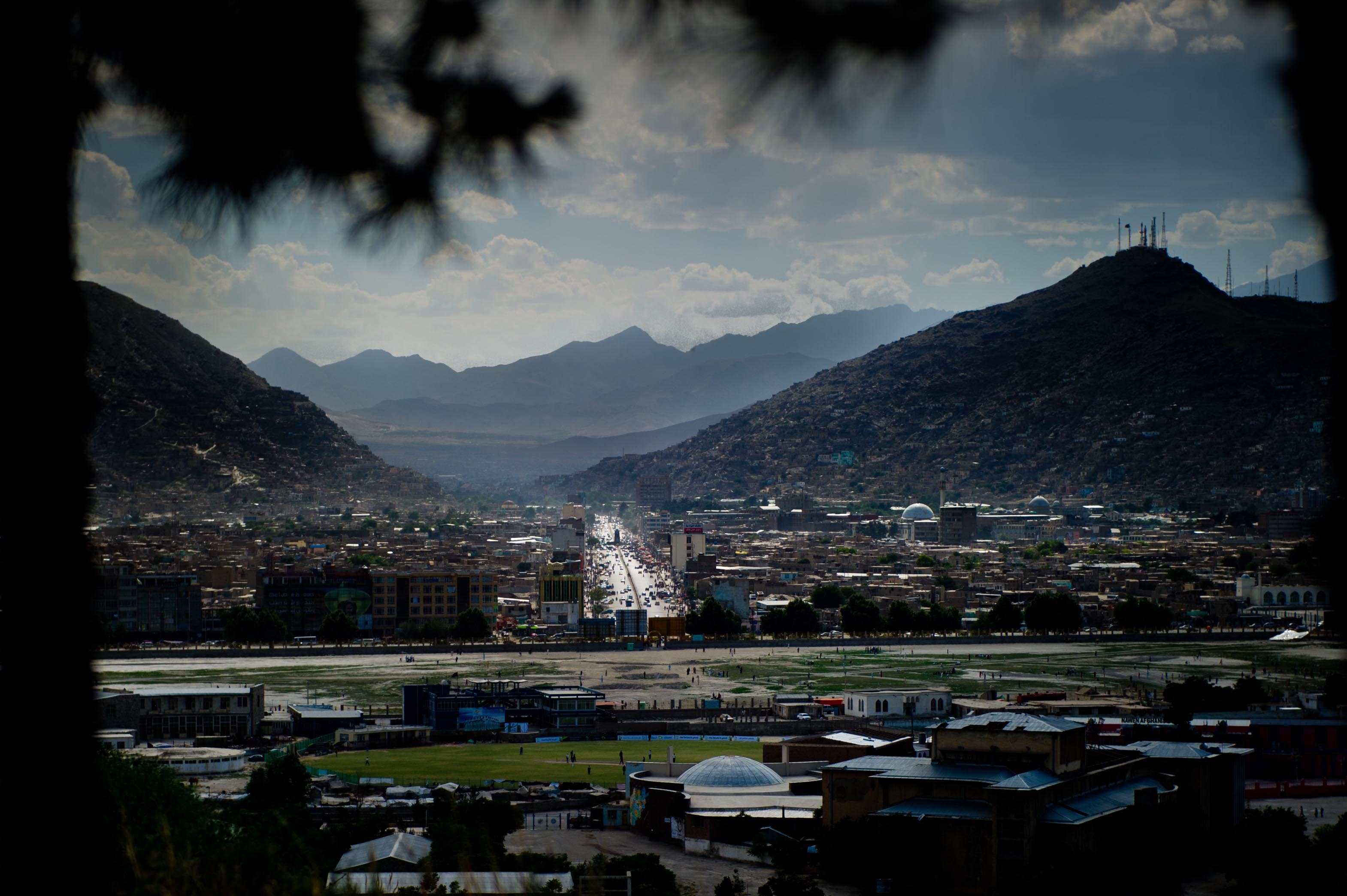 The situation in Afghanistan remains challenging and complex. At the beginning of the pandemic, people in the capital city of Kabul were anxious and fearful of the COVID-19 virus. However, since Afghanistan has not yet been affected in a major way, many are less cautious now. The Afghans, being very social people, are struggling to follow social distancing and have adopted a mentality of simply hoping that if they catch the virus, it will impact them mildly. However, face masks are frequently used.
Christiana, Executive Director of Hagar Afghanistan, sent the following update regarding Hagar Afghanistan's project and the impact on the staff –
The beneficiaries at the 'Forgotten No More' centre (HAGAR's centre for young boys who have experienced significant trauma) are now adjusting to the lockdown. Most are able to adapt to their new schedules and studying at home. They are not fearful of the COVID-19 virus. For some however, the emotional struggles have increased as they face the impact of childhood trauma. They are all very thankful for their home and the provision of food and supplies. For many, this would not be so in the provinces where they are from. Our clients have shared that in their own homes, they had never had such good care and provisions. While thankful for this care, some are anxious to know if their families are well in this time of crisis. The staff continue to ensure the clients who have family phones contacts are able to call home regularly.
Despite the global lockdown, employees both male and female have been able to complete significant office duties and assignments from their homes. Many would share of new adjustments, but for others, opportunities to work from home is more difficult and a traumatic experience. This is especially true for our female staff. The strong cultural norms here in Afghanistan are that women whilst at home must only be busy with cooking, cleaning, and caring for the family's needs. Parent-in-laws, some parents and husbands are unwilling to release these women to work online on laptops and on phones. These are women who, in the last years, were grateful that they were allowed to leave their homes to work during the day at offices, and in so were released from doing only housework. However, the lockdown has changed it all for them now. One of our staff members stated she could no longer cope with the pressure at home amidst struggles to deliver her responsibilities to a standard she expects of herself. As a result, she was planning to resign.
Through interpersonal counselling, we have found an option that will enable her to balance these expectations.
Such an update truly highlights the different challenges that COVID-19 presents in different countries and cultures.
6 April Update
The situation in Afghanistan is exceptionally challenging. Everyone is impacted, including Hagar Afghanistan staff and their families.
Christiana, Executive Director of Hagar Afghanistan, sent the following update through:
"The number of cases in the country is growing daily, the lockdown has not been effective. People who have no income are finding this situation very hard to bear. There are no safety nets or financial backup for the many vulnerable people in Afghanistan. People were wailing from their roof tops… because they are caught between COVID-19, an uncertain political future and the terror of the armed opposition groups.

We work for the most vulnerable clients who don't have any other support, the clients we serve are: women and children coming from the background of violence, trafficking and other related traumatic experience – mental and physical stress. The COVID-19 pandemic has made our work challenging, we are unable to meet, for counselling, training or conduct other activities in our work plan. Some are unable to earn income at this time because of the lockdown."
Hagar Afghanistan staff are working mostly from home and remain in contact with our partners and clients via telephone when they can. Staff have conducted sessions directly with clients on the phone and have given them tasks to complete at home in order to keep them busy and focused on positive things rather than the immediate challenges posed by the virus. Public transportation is very limited.
There is significant unrest, fear and insecurity in Afghanistan and we ask you to remember and pray for this team and the many challenges that they face.
Hagar pursues the highest degree of care and protection for each of its clients. To protect the identity of our clients, names have been changed and images do not necessarily represent the individual profiled.