Students can influence society
It's more than just flag-day, we promise.
Schools and students are some of our most passionate and impactful supporters. As a student, you are uniquely positioned to touch other young lives, inspire whole communities and shape the world you want to live in.
Research
Human trafficking, slavery and abuse are evolving topics shaped by a myriad of factors including migration, social dynamics, business practices and technology. Research into specific areas has the potential to inform superior decision-making and has direct consequences for the effectiveness of Hagar's work.
INSEAD student Jean-Philippe led a research project on human trafficking in the hotel industry with a focus on eradicating the presence of slavery in hotel properties, their labour recruitment practices and supply chains – the findings of the study inform Hagar's capacity building and awareness efforts with hoteliers in tackling this pandemic.
Contact us if you are keen to head up a research project.
Awareness & Fundraising
Awareness and fundraising initiatives can take several forms, limited only by your imagination! We are not prescriptive in our approach, rather ask that you think creatively about the skills, opportunities and networks that can come together to make an impactful event.
In keeping with their noble tradition of NUS Law IV, the graduating cohort in 2018 produced an original musical Valediction to raise funds and awareness for Hagar. All net proceeds through this ticketed event were channelled to provide individualised care for survivors of trafficking and abuse under Hagar's care. During the opening night of the concert, Hagar beneficiaries were invited to watch the show. Following this major endeavour, the same group of law students organised a recreational outing, teaching dance to the beneficiaries with the aim of bringing cheer to them.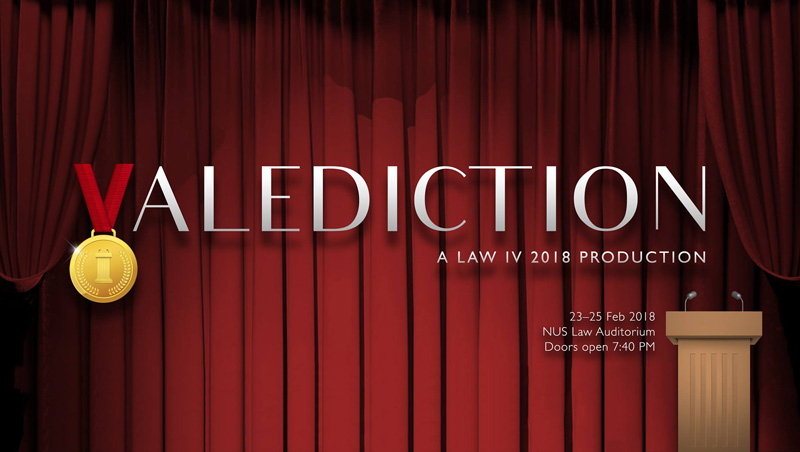 Australian International School
identified Hagar as a supporting charity and raised funds and awareness of human trafficking through a series of student-led activities.
There's no such thing as a bad idea! Share with us your plans and we will fine-tune them together. Contact us.
Internships
Internships are a way to fully immerse yourself in Hagar's world and causes, and channel your knowledge and skills towards social good.
Following her studies at Nanyang Polytechnic, Daphne served as an intern for Hagar. During her 3-month stint, she used her social work education to support beneficiaries who required emotional support, a key element of our holistic care. Today, Daphne is pursuing higher education at the Singapore University of Social Sciences and continues to volunteer her time and skills in counselling and social work to help Hagar clients.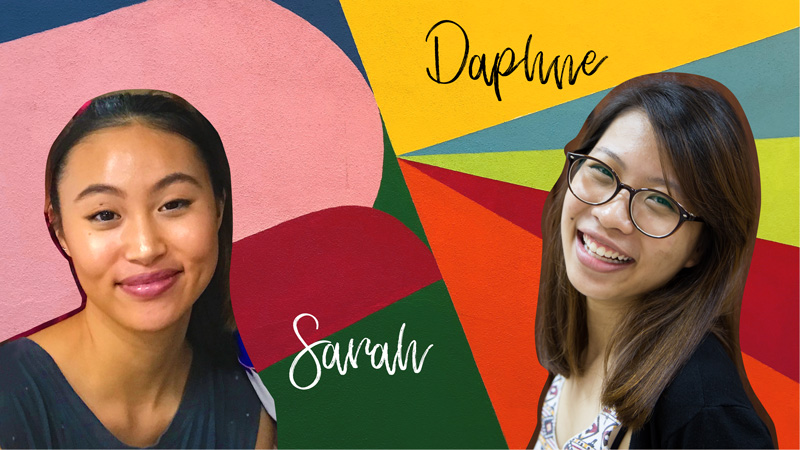 Fuelled by a deep passion to help marginalised people and communities, Sarah was on a lookout for charity organisations that she could intern with and put her marketing and communication skills to use. After learning from her neighbour about Hagar's work in addressing human trafficking, the decision was obvious. In her short time with Hagar, Sarah contributed much to the development of a key research piece focused on tackling human trafficking in supply chains.
Creative Projects
In this modern 21st century, technology is changing the way we live, learn and work. With greater access to digital media technology and tools, it will help us improve our effectiveness and reach across various digital and social media channels. If you have any tech know-how, or are strong in multimedia skills, consider kick-starting a school project that will help us maximise the use of technology and tools to achieve our mission.
Be inspired by Jie Min, an amazing student with Laselle College of the Arts who proved wrong every negative millennial stereotype! Titled her final-year project, 'Escape for A Cause', Jie Min singlehandedly designed and constructed a pop-up exhibit simulating the real-life heartwrenching experiences of Lilis, who was trafficked to Singapore for sexual exploitation. Employing experiential learning to raise awareness of human trafficking in Singapore through the design of an escape room experience, visitors were exposed to a different range of situations, allowing them to walk in the shoes of the characters involved in that trafficking situation. The exhibit was open to the public over a week, with each visitor paying $10 for entry. The entire cost of production was undertaken by Jie Min who donated all proceeds from this ingenious project to Hagar.
Let your creative juices flow and send us your preliminary ideas.
Help us transform lives
Join HAGAR to empower survivors of trafficking and abuse to start a new life.
Help us transform lives
Join HAGAR to empower survivors of trafficking and abuse to start a new life.
Help us transform lives
Join HAGAR to empower survivors of trafficking and abuse to start a new life.