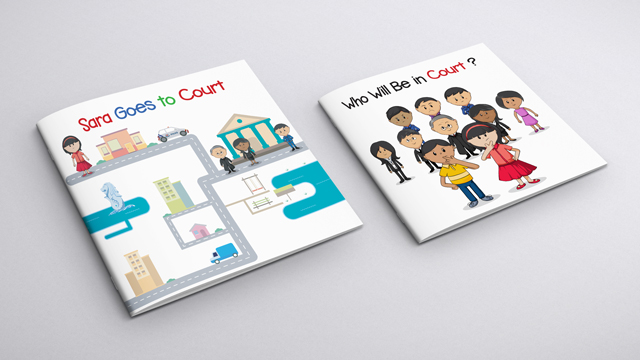 Updated as of 18 June 2021
In a joint collaboration between the Singapore Government, HAGAR and other partner organisations, the Witness Orientation Toolkit was developed to assist vulnerable witnesses and victims who have to attend court, as well as the caregivers and supporters of such witnesses. Vulnerable witnesses include children, persons with mental disabilities and victims of crimes.
The Witness Orientation Toolkit includes a series of publications and picture books to guide the reader as they understand better about the court process. The picture books are modified from the original publications put together by Hagar International in conjunction with UNICEF, and have been adapted to suit the Singapore context. Translated versions were produced to reach a wider audience group.
As part of the Singapore government's initiative to aid vulnerable witnesses as they navigate the legal courts systems and criminal justice process, the Witness Orientation Toolkit will be made available to the public, those who will be attending court and their caregivers, and legal professionals who are assisting vulnerable witnesses.
Organisations who have contributed to the development of the materials include the Singapore State Courts, HAGAR Singapore, Community Justice Centre, and Centre for Pro Bono & Legal Education, Faculty of Law, National University of Singapore.
SARA GOES TO COURT PICTURE BOOK
If you have any enquiries or require more information, please contact us using the form below: