"There is no exercise better for the heart than reaching down and lifting people up." – Vincent, 40.3 Freedom Race supporter
Between 4 to 13 November 2022 across Singapore, Asia and the UK, hundreds of individuals gathered in their own communities to tackle their selected 40.3 fitness challenge in support of the 40.3 million people, entrapped in modern slavery.
Back for the third year since its inception, the 40.3 Freedom Race offers participants an opportunity to fight slavery with their favourite fitness or sports activity. Open to everyone of all ages and fitness levels, participants could select any of the three iconic 40.3-themed distance, duration and interval training challenges. An additional steps challenge was added to the fitness mix this year to cater to the growing fitness interests.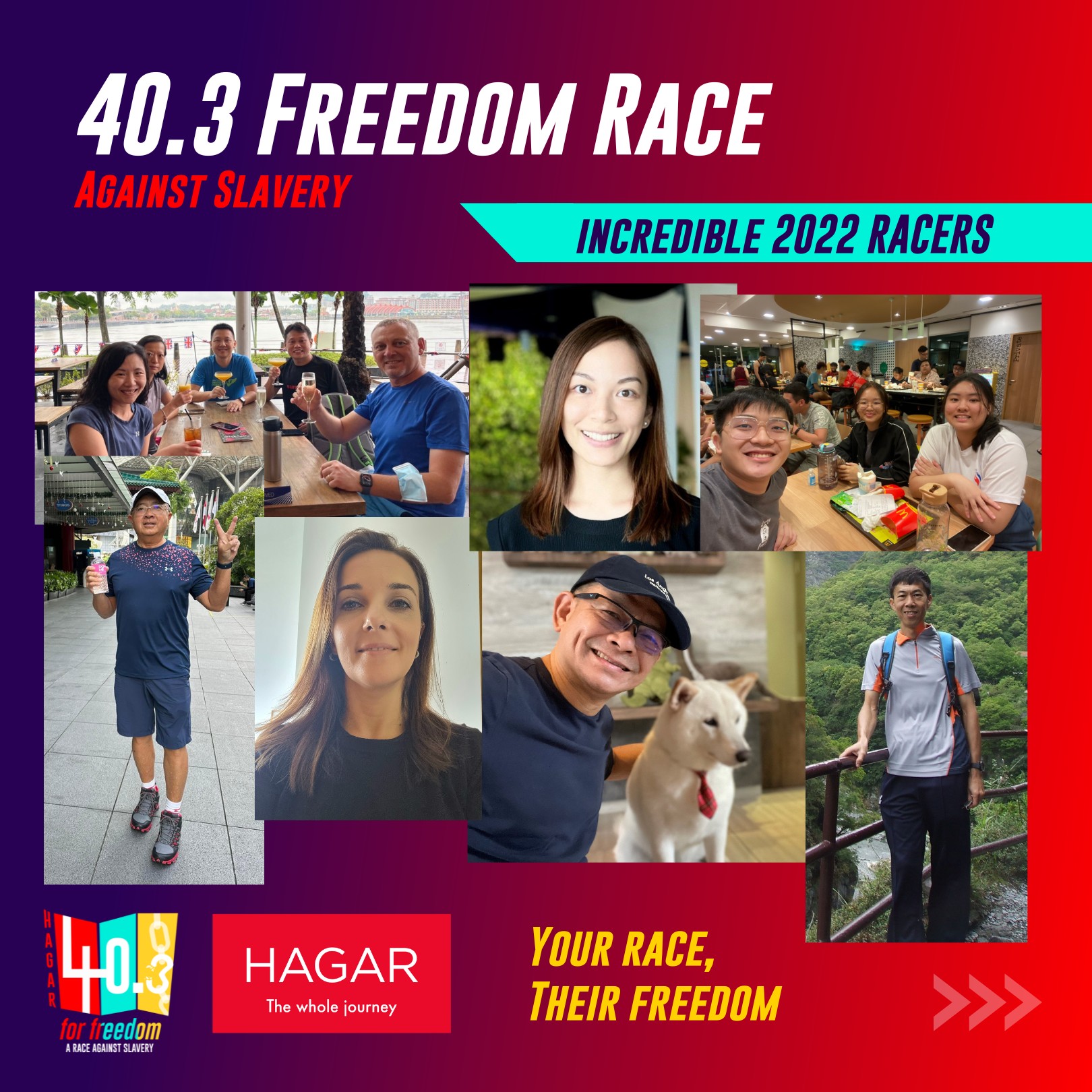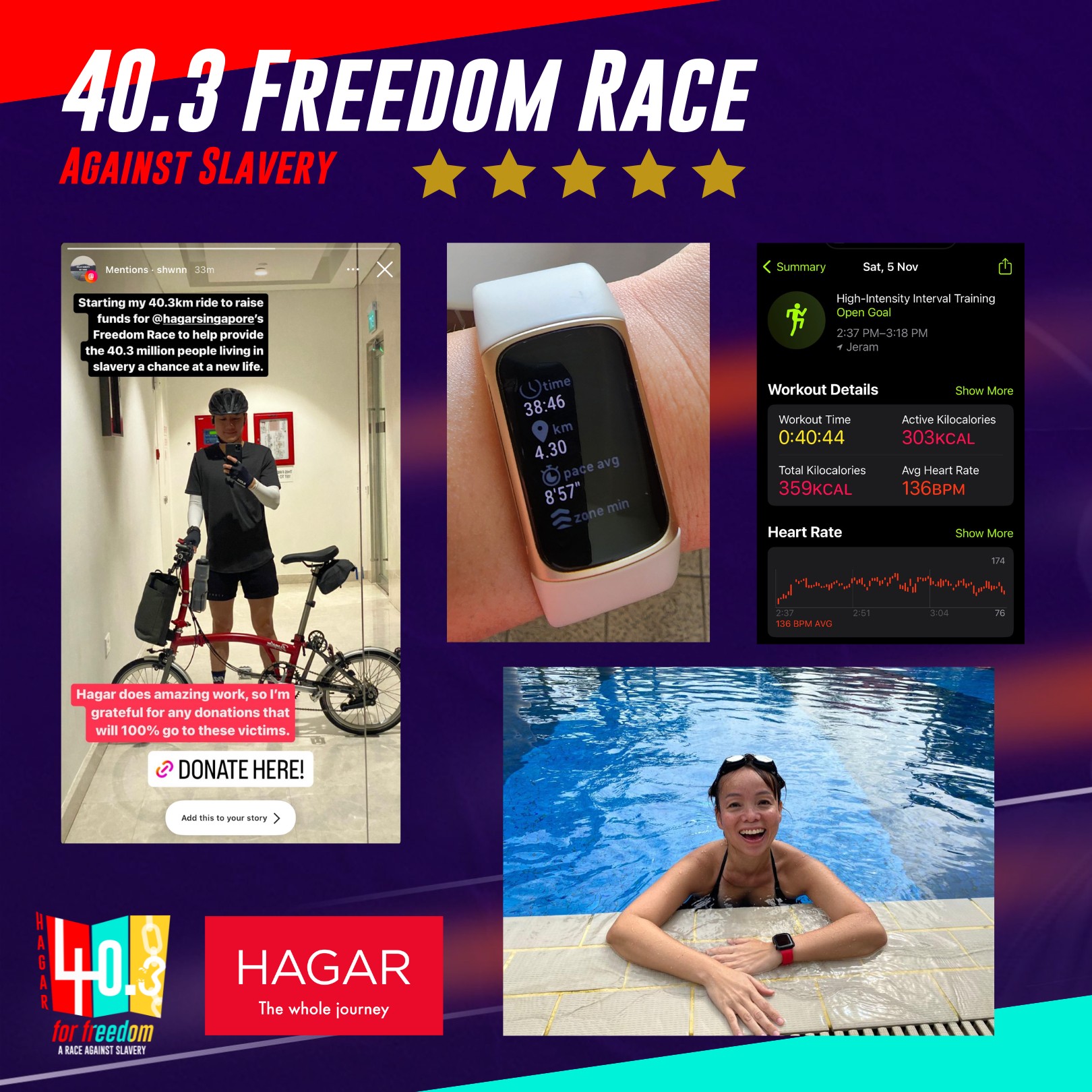 Using their personal 40.3 fitness challenge to raise awareness of human trafficking and modern slavery, participants relentlessly shared about the race and HAGAR's work on their social platforms to raise critical funds for victims in Cambodia, Vietnam, Afghanistan and Singapore.
This year, the 40.3 Freedom Race drew strong interest from corporates who wanted to make a difference in the lives of vulnerable communities displaced by global crises, conflicts and wars. Recognising HAGAR's long history and specialist role in restoring survivors and empowering communities, global companies such as Agilent Technologies, Liberty Specialty Markets, Linklaters, Macquarie, Microsoft, Micron Technology, Napier rallied their employees, and formed teams internally to take up the challenge!
At the end of the 10-day virtual race, more than $314,000 was raised, enabling the provision of critical care and support to 4,173 survivors of human trafficking and exploitation!
We would also like to thank our incredible sponsors who have given generously to the 2022 event. HAGAR's work is made possible by the efforts of committed individuals and organisations who partner with us to support the restoration of broken lives.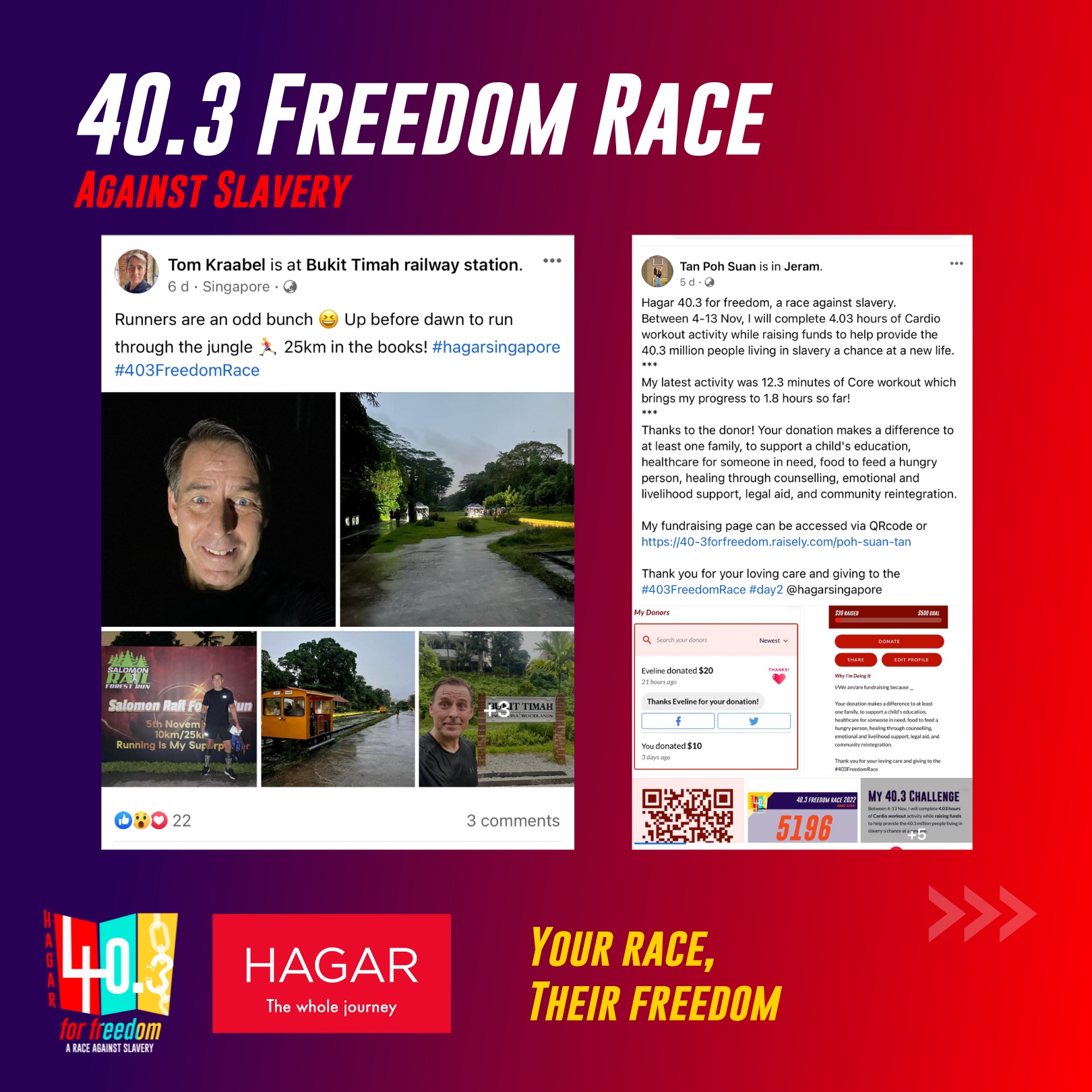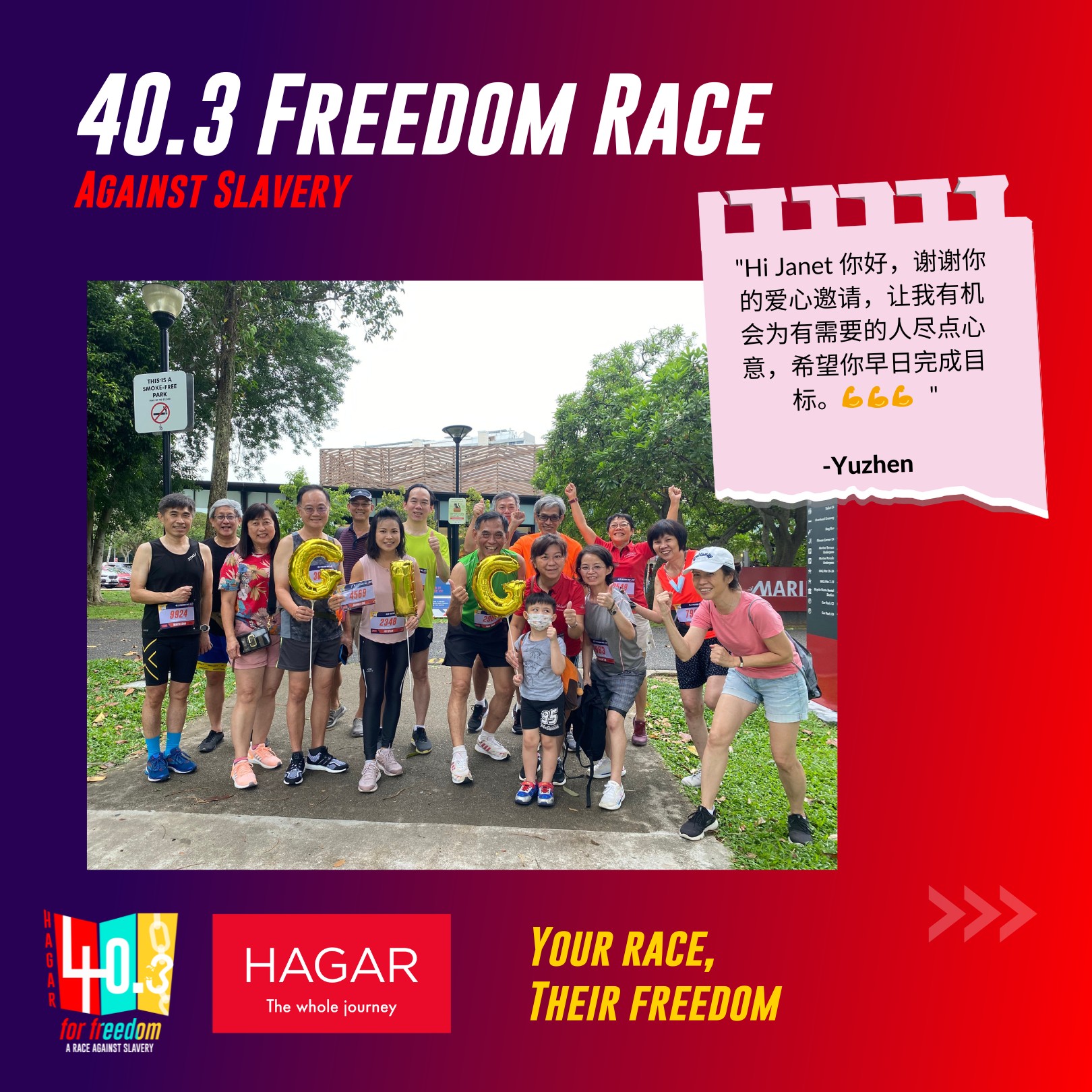 While the race has ended, the journey of recovery continues for survivors of human trafficking and abuse – some on an uphill path as they struggle to make ends meet in these uncertain economic times. HAGAR remains committed to helping them increase their capacities and find employment, and reduce their vulnerabilities to re-exploitation.
If you would like to provide ongoing support to these marginalised communities, click here to be part of the EMPOWER programme to see communities free and healed from the trauma of human trafficking, slavery and abuse.
Keen to join the 2023 edition of the 40.3 Freedom Race? To get notified of the race, drop your email and name here.