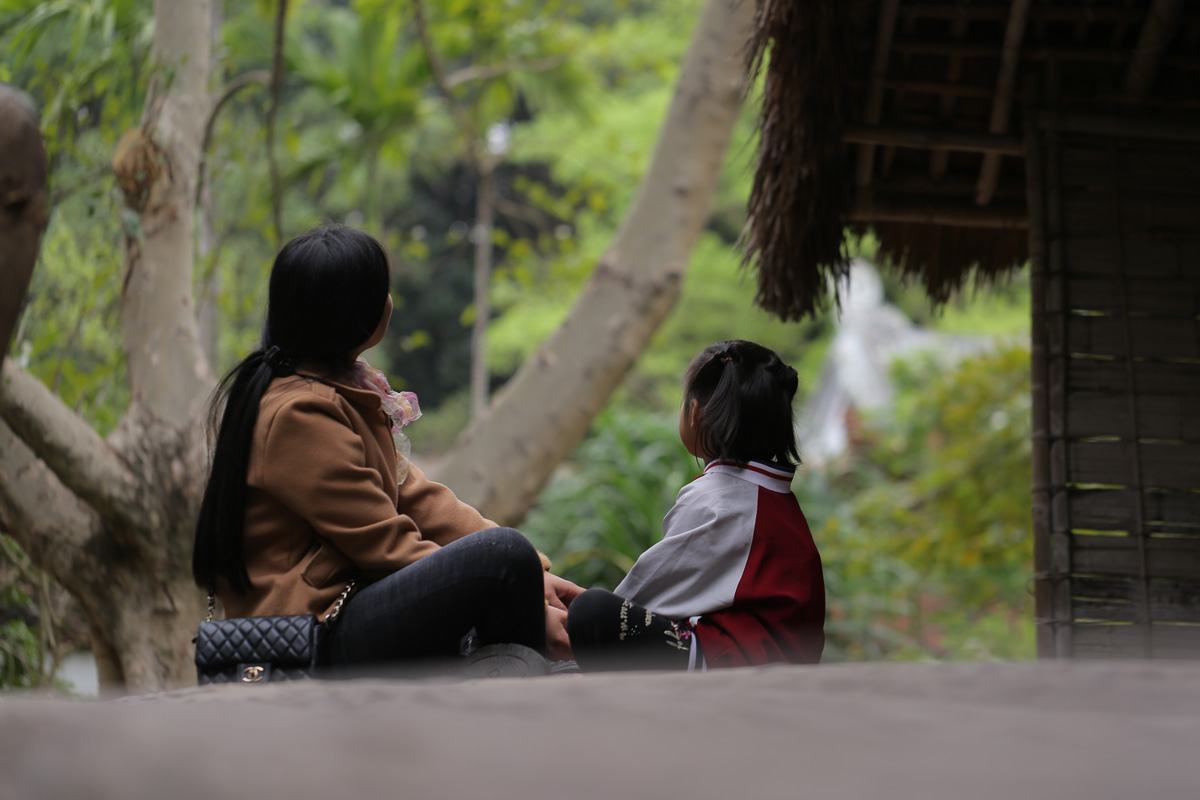 "I have overcome the stigma of being a victim to become who I am today. I work, I go to university. I am building my life and my future. If I can do it, so can you."
Loi
Hearing Loi address more than 100 representatives from international NGOs, it would be hard not to empathise with her suffering as she reveals the details of her abuse and the resulting trauma.
Loi is 21 years old today. She was raped at the age of 12 and was deeply traumatised by the attack. Soon, what happened to her became known to the other families in the village. Spread through whispers and gossip mongers, the incident became the talk of the town. Instead of comforting Loi, they accused and blamed her for what happened, that it was just her ill fate.
The attacker lived just across the street from where Loi lived. His family would accuse Loi and her family for telling lies about their son. Their very words were a ridicule to Loi's abuse, as if she deserved it. They took no responsibility for their action even though their son was eventually sentenced to prison.
The stigma of victimisation was extremely overwhelming for Loi. To avoid further distressing her family and the leering stares of the neighbours in town, Loi stayed at home, sometimes locking herself in the room so that her family would not see her sadness and be disheartened. She always wanted them to see her as a strong woman who could take the situation in her stride.
A friend of Loi introduced her to HAGAR in the city of Hanoi. Loi was glad for the respite when she was able to leave the toxic environment and found people who genuinely cared for her. It took time, patience and constant care until Loi began to feel safe and was able to share her feelings. She found her voice and began to have hope. Loi was interested in the hospitality sector and with HAGAR's support, she managed to enter university.
"Before coming to HAGAR, [Loi] always lived in anxiety. She felt that somebody wanted to harm her, she felt that somebody stabbed her. She thus dared not go out alone. However, now, she is very confident. She can travel alone by public bus." Loi's Caseworker, HAGAR Vietnam
Culturally, in Vietnam and many parts of Asia, girls are expected to finish high school, get married and bear children, and accept their fate. Loi is determined that this is not the way life should be and believes that every girl deserves to have a dream and to know that she can be much more than what is expected of her.
HAGAR has been helping to provide Loi with safe accommodation, psychological counselling, medical support, life skills and vocational training, job placements, and helping her work out a career direction. Working part-time while studying Business Administration, Loi hopes to eventually work in a hotel when she graduates. She continues to keep in close contact with her family who is very supportive of her.
"I have overcome the stigma of being a victim to become who I am today. I work, I go to university. I am building my life and my future. If I can do it, so can you." Loi exclaimed with conviction.
Empower A Survivor
Donate Now
Provide them with the necessary protection, literacy and skills to start a whole new life.
Empower a Survivor
Donate Now
Provide them with the necessary protection, literacy and skills to start a whole new life.