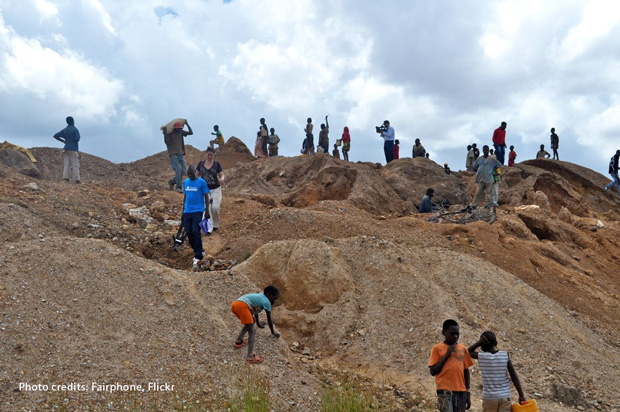 As the world switches from gas to electric energy, the demand for cobalt has skyrocketed. Mega companies that manufacture consumer electronics are snapping up cobalt, making it a precious mineral that is incredibly valuable. Two-thirds of the world's cobalt come from the Democratic Republic of Congo.
Cobalt is a mineral used in lithium-ion batteries to power products such as your mobile phones, laptops, computers, electric vehicles, anything that requires a battery.
Found in large quantities in one of the poorest countries in the world, the presence of this blood mineral should have made the country rich. Yet, the locals, many of whom are young children, are mining this mineral by hand.
To understand this better, CNN shows us the process where cobalt is mined, sorted, and crushed before it is transported to the market to be sold to traders.
It is virtually impossible to assure consumers of iPads, smartphones, or electric vehicles that no children have dug, crushed, washed, or transported the cobalt inside their devices.
Viviene Walt and Sebastian Meyer
Believe it or not, child labour is present in almost all industries, making us probably complicit in the process through the items we purchase, such as food, clothing, tech devices, cars, cosmetics, shoes, and the list goes on.
For these victims, breaking free from their captors is only the first step. The solution cannot simply stop at stopping them from working, because there is no other viable means of generating income that the family needs in order to survive. Education is not even on their minds when they have to worry about how to get their next meal.
As companies begin to clean up their supply chains, some have gone a step further to provide skills training to help the kids switch from mining to other jobs. Children receive training in sewing, phone repair, hairdressing, carpentry, catering, amidst other skills that will help them get jobs and support the family.
At HAGAR, other than helping women and children recover from the trauma of their abuse and exploitation, we also help to provide them with access to education, hard and soft skills training, increasing their capacities to live a sustainable and productive life.
Join us today and be part of the movement that enables victims of forced labour a chance to find their way back to hope. Your regular donation will be a great source of encouragement to survivors. Thank you for your kind act of love.
Help Us Transform Lives
Donate Now
Help Us Transform Lives
Donate Now