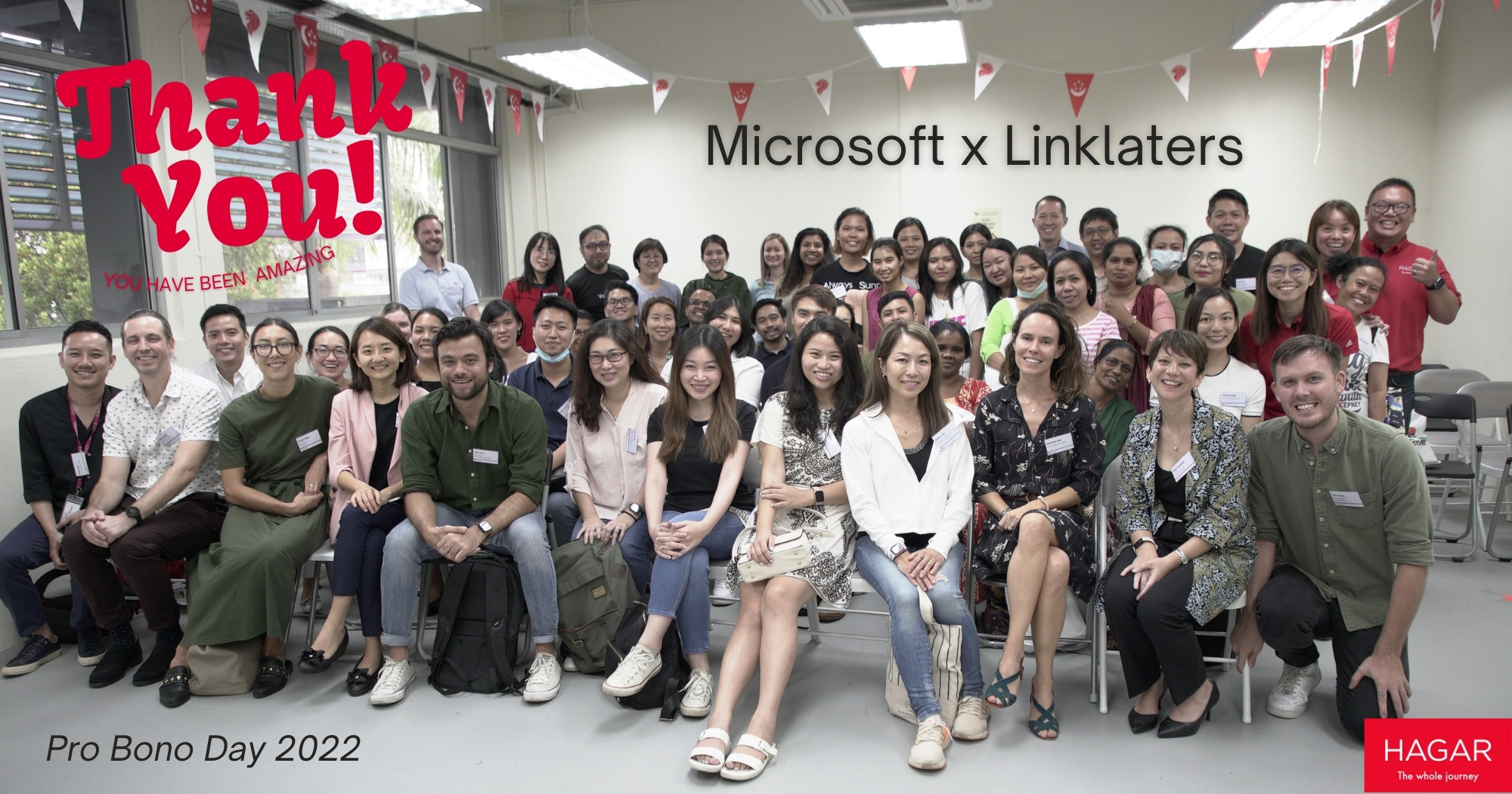 Widely practiced by modern business to contribute to social welfare beyond maximising profits, at HAGAR, we are grateful for the privilege of receiving CSR support from a growing number of caring corporates and businesses through the years.
This support often comes in the form of monetary donations, and volunteering of skills, experience and knowledge to support HAGAR's restorative and empowering work with survivors of trafficking and abuse.
But to experience that level and depth of care, love and dignity from both senior executives and company-wide employees in a CSR initiative, was a first for us when we collaborated with Microsoft and Linklaters for their Pro Bono Day event on 28 October 2022.
Committed to make a difference in the lives of marginalised communities, the initial conversations with both companies started with them, seeking to understand the heart of the matter –
"What help do the beneficiaries actually need? How can we support these women migrant workers to realise their aspirations for a better life? How can we help all of you in HAGAR to lighten your load?"
The planning of the collaborative event took four months. Supporting one of HAGAR's key aims to improve the women's access to employment opportunities and personal capabilities, the respective organising members from both Microsoft and Linklaters collaborated to conceptualise and deliver a CV-writing workshop for the beneficiaries.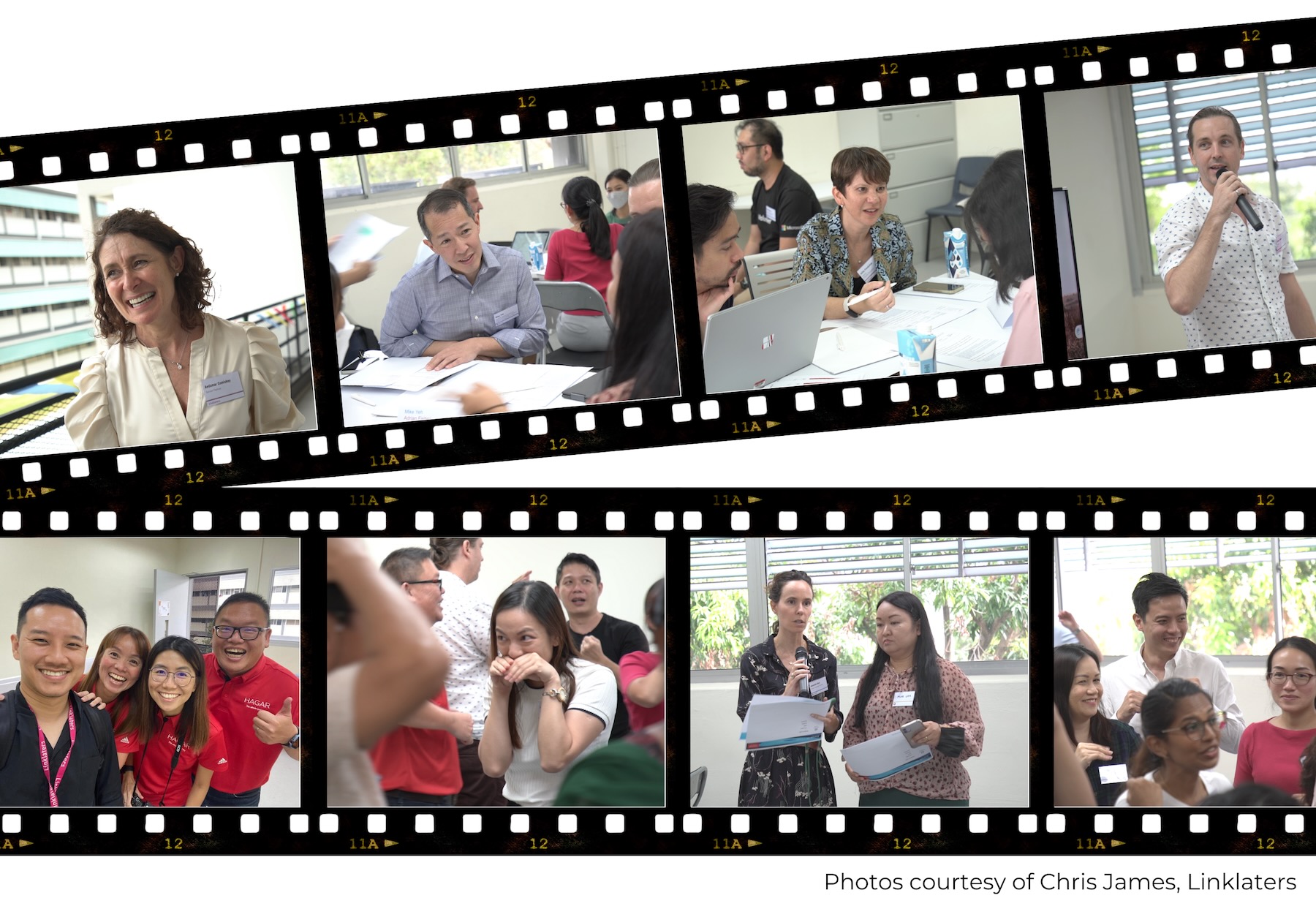 Together, they held regular meetings to discuss the programme design, rally volunteer sign-ups internally, secure translators and contributed content input for the formulation of a CV template, tailored to the needs of the workers. In addition to various fundraising efforts, they were also hands-on in the purchase of food, prizes for games and preparation of goodie bag items – all for the purpose of ensuring the beneficiaries have a fun-filled and meaningful day!
Mobilising close to 50 employees from both corporates on the actual day, the volunteers guided the beneficiaries through the gathering and building of skills profile, drafting of the CV and conducting of a mock interview in the half-day workshop.
The day wrapped up with heartfelt speeches of appreciation around the room and grateful smiles on the faces of the beneficiaries. While the ladies went away that day with a tangible gift of a CV, volunteers from Microsoft and Linklaters and all of us from HAGAR felt we got away with more – the tremendous privilege to be able to play a part in rebuilding these precious lives.
What a beautiful day. Thank you Team Microsoft and Linklaters for leading the way!
Help us transform lives
Reach out to start a conversation about how your company can make a difference in the lives of trafficking survivors and exploited migrant workers