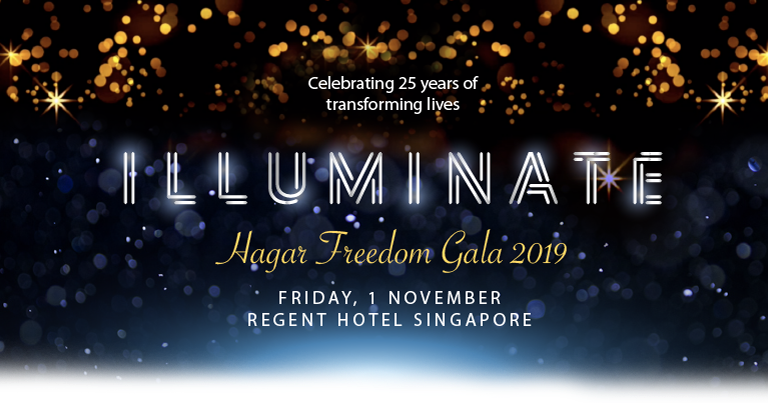 HAGAR's 25

th

Anniversary Charity Gala
Grieved by the plight of the homeless women and children in post-war Cambodia, HAGAR was started in 1994 to provide shelter and safe refuge to those who are vulnerable to exploitation and human trafficking. Over the last 25 years, HAGAR has since helped more than 19,000 survivors from Asia. Today, the vision of HAGAR remains steadfast – to see communities free and healed from the trauma of human trafficking, slavery and abuse.
A major milestone, the HAGAR Freedom Gala celebrated the lives of survivors who are now giving back to their local communities and championing for social causes. 350 guests turned up at the Regent Hotel on 1 November 2019, eager to contribute to the mission, raising close to $250,000. HAGAR is extremely grateful to all who showed up and gave generously towards the cause. Proceeds will go towards empowering vulnerable communities and strengthening national systems to tackle underlying challenges that foster the cycle of exploitation in countries and regions.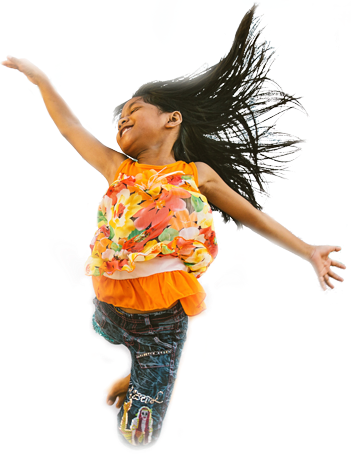 Gracing the occasion was Mr Christopher de Souza, Member of Singapore's Parliament for Holland-Bukit Timah GRC. Endowed with a strong sense of justice and compassion, Christopher played a key role in the fight against human trafficking when he introduced a Private Member's Bill in Parliament in November 2013, advocating for a dedicated piece of legislation in Singapore to criminalise human trafficking. He pressed on until it was passed and eventually enacted as the Prevention of Human Trafficking Act which now sees a stiffer penalty imposed on human trafficking crimes, and provide accessibility to services for human trafficking victims.
Presenting his speech, Christopher shared with a personal conviction of the people whom he had met and whom he hopes the law has helped gained justice for, stressing the importance of a whole-of-society approach – fostering collaboration with multiple parties, such as the local government, law enforcement, corporates, institutions, help agencies and the civil society, to tackle the roots of trafficking.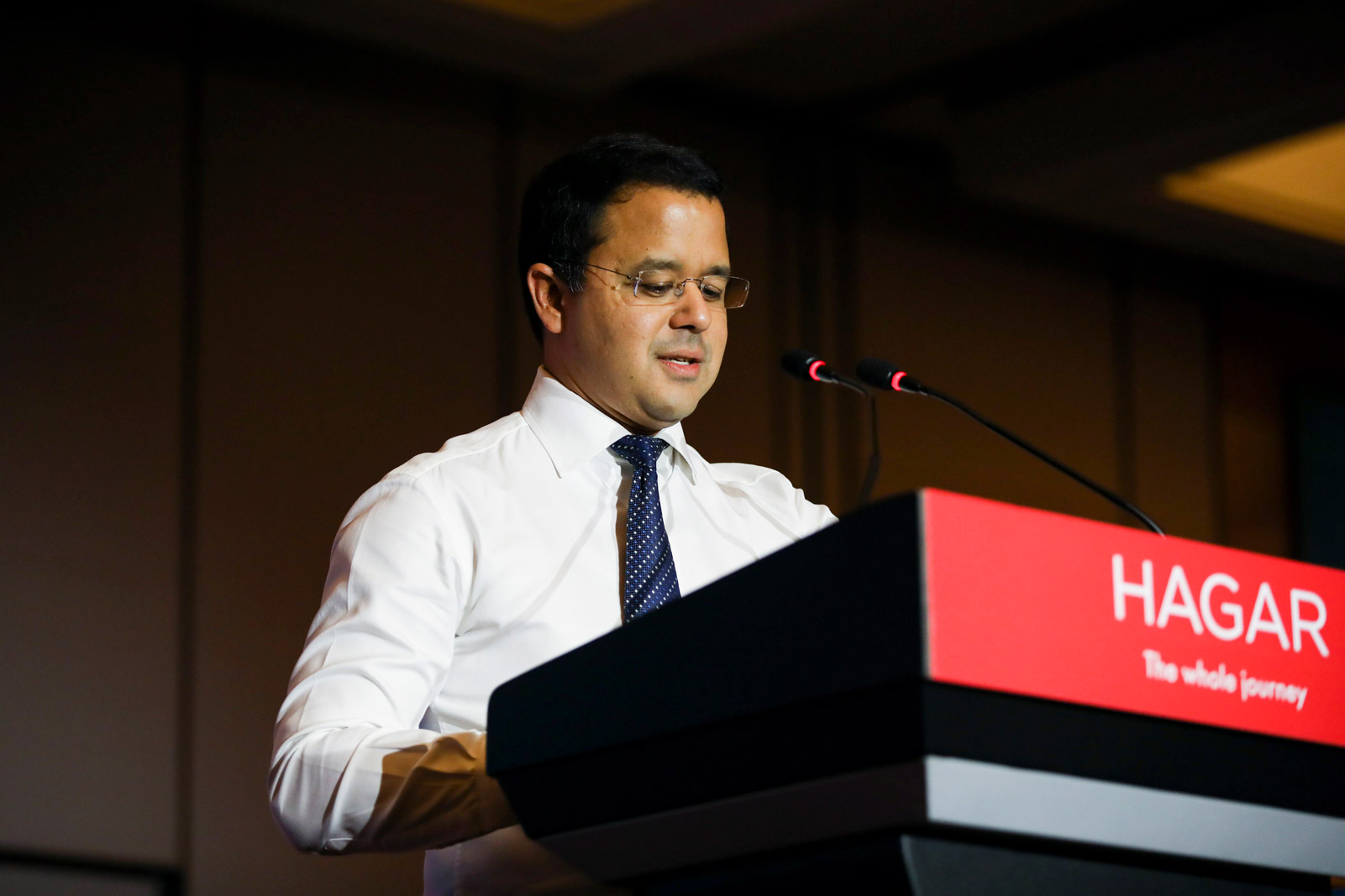 The room shone as three former HAGAR beneficiaries took the stage who shared their new lives now and their dreams of a better future for the community they serve in. Rithy, Longdy and Aly came into our safe shelters when they were children, dealing with significant trauma, physical injuries and emotional scars from cruel perpetrators. Today, Dr Rithy is a medical doctor, Longdy is a counsellor, and Aly is a teacher in a special needs school. Beyond their vocations, every one of them have become inspiring advocates for victims of human trafficking and slavery in their home communities in Cambodia.
"There wasn't a single dry eye at my table," said a guest who was profoundly moved by their stirring testimonies.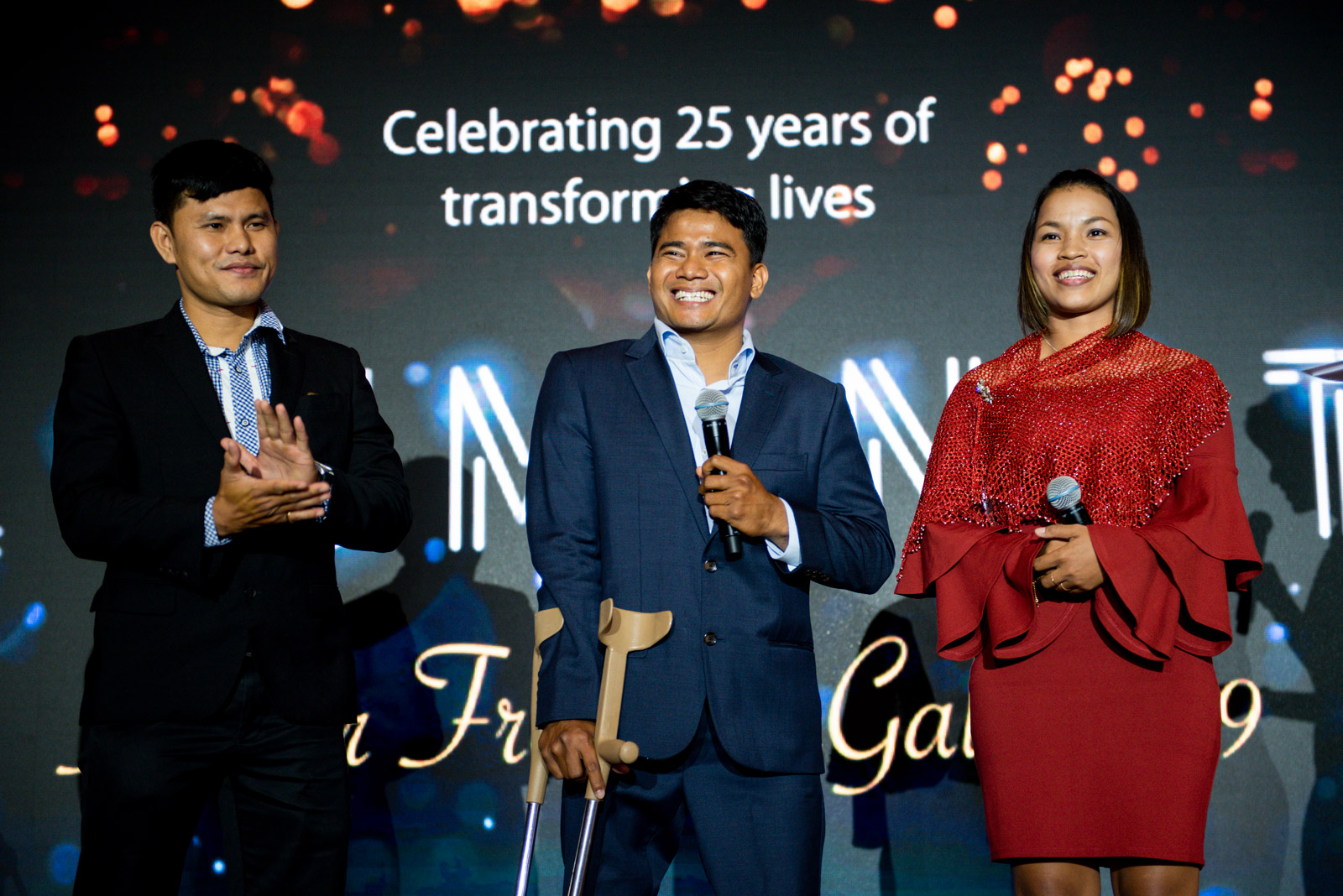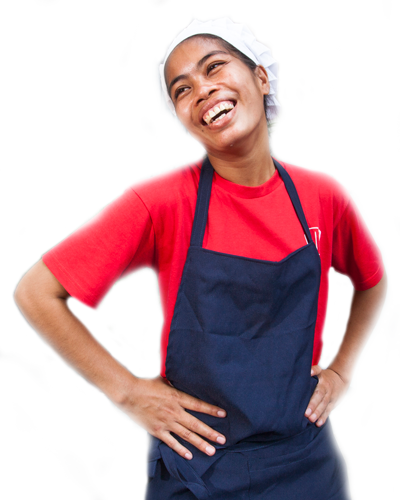 Your Support Will Change Their Lives Forever
Today, there are still 40.3 million trapped in slavery – a stark reminder of the plight of many families who are struggling to make ends meet and who have become vulnerable targets of unscrupulous agents and employers setting out to exploit them for self-profit. In the 21st century, where globalisation is creating opportunities for work, it is also a loophole that traffickers exploit, targeting young people who are seeking employment.
Human trafficking is happening in every country in the world, in developing and developed countries. In this recent news article, it is evident that human trafficking is still happening and people are taking risks to find ways to support their family. Let's not sit back and watch this crime happen without doing anything to help. Whether you are an individual person, a group of friends, or a corporate organisation, there are ways you can help to make a difference in the fight against human trafficking. Take action today – your attention can save a life and contribute to breaking the cycle of exploitation and abuse.
HAGAR FREEDOM GALA 2019 SPONSORS