In partnership with HAGAR, Monica Vinader, a renowned British jewellery brand committed to the empowerment of women and children who have suffered extreme human rights abuses, such as human trafficking, gender-based violence and sexual exploitation, have pledged their support in the fight against human trafficking.
Recognised for bridging the gap between fine jewellery and fashion, Monica Vinader's eponymous collection has been a popular hit amongst private clients and boasts a celebrity following in the likes of Emma Watson, Kate Winslet and the Duchess of Cambridge. Monica Vinader is also committed to ethical sourcing and sustainability, ensuring their suppliers do not employ slave labour.
To mark International Women's Day, Monica Vinader donated 10% of the proceeds from a private shopping event for HAGAR supporters on 7 March 2019. Guests enjoyed free engraving services and 20% storewide discount.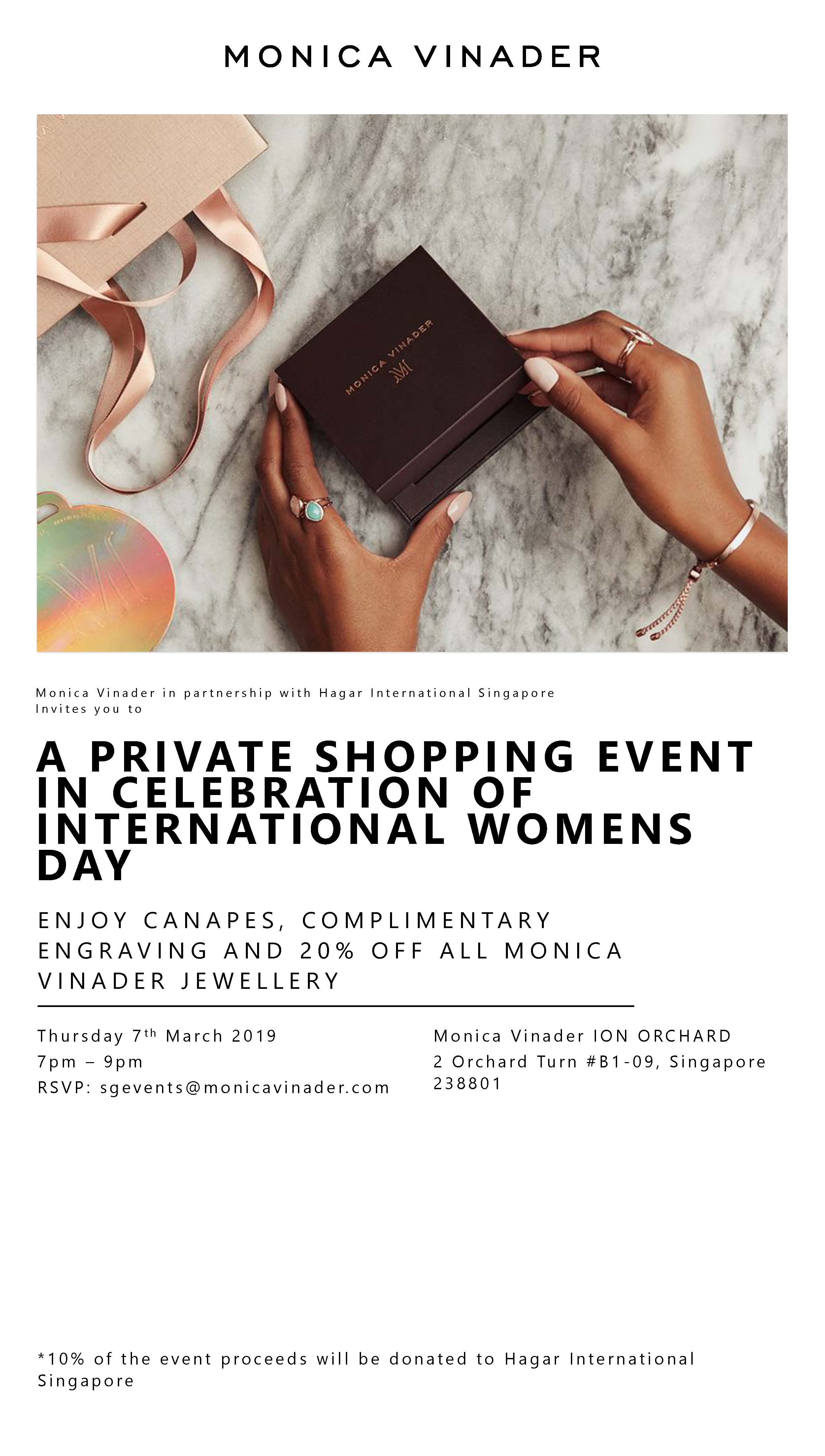 Monica Vinader has plans to continue the partnership with HAGAR, so stay tuned for more updates. Thank you, Monica Vinader, for showing your love to the afflicted women and children who are in HAGAR's care.