"I never thought that I could come back to Cambodia. I lost everything."
These same words echoed through the hearts of each and every young woman who was referred to HAGAR's care at the Home of Love.
For all of them, beneath their clothing were severe cuts and burns inflicted by the traffickers, when we first met them. The scars on their bodies is a daily reminder of the trauma and abuse that they had suffered. They arrived at HAGAR's community-based emergency shelter with only the clothes they wore; they had no ID card, no passport, no personal belongings.
Amongst them was 21-year-old Channa. She was born in a poor family in Stung Treng province, which is located near the Cambodia and Laos border. Deceived by a broker who promised her a job in China that would pay her a monthly salary of $400-$500 USD, Channa was instead sold to China as a bride. She was only 18 then.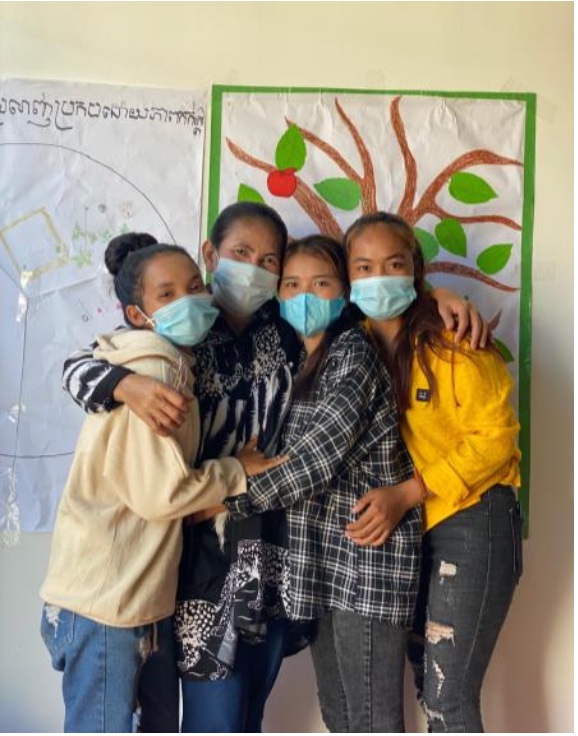 For three years, she suffered severe physical and sexual abuse by her Chinese husband. She was locked up in the house and could not communicate with anyone. There was no way of escape for Channa. Even when she learnt that her beloved mother had passed away, her husband did not allow her to return to Cambodia for the funeral.
Channa eventually got pregnant and delivered a baby boy for the Chinese family. A few months after giving birth, one day the Chinese police arrived at her home and arrested her for illegal immigration as she did not have legal documents. Channa immediately seized the opportunity and begged the Chinese authorities to send her back to Cambodia.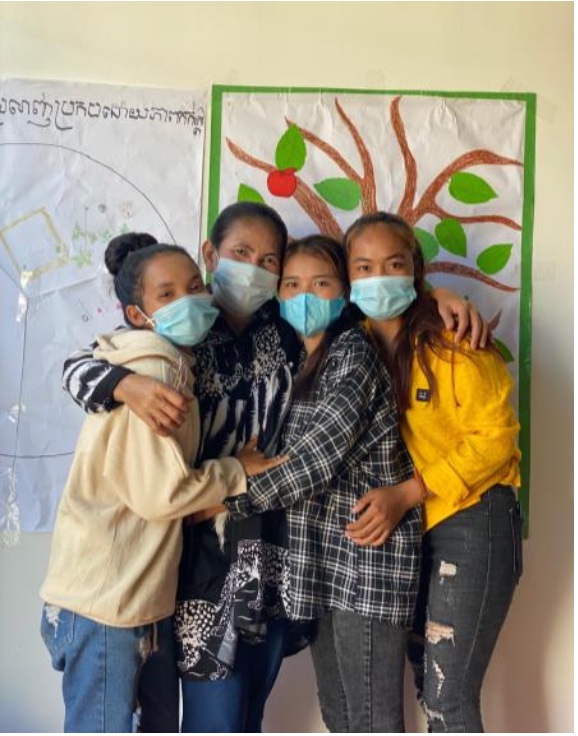 Since mid-2021, we have received into the Home of Love more than 100 young Cambodian girls rescued from trafficking. Referred to HAGAR by the Department of Anti-Human Trafficking unit from the Cambodia Government's Ministry of Social Affairs, Veterans and Youth Rehabilitation (MoSVY), these young women were trafficked to China, Malaysia and other neighbouring countries. For some of them who sought help from the local authorities, they were mistaken as illegal immigrants and were thrown into jail instead. Severely ill-treated in prison, they were released back to the Cambodia authorities only after 3-6 months.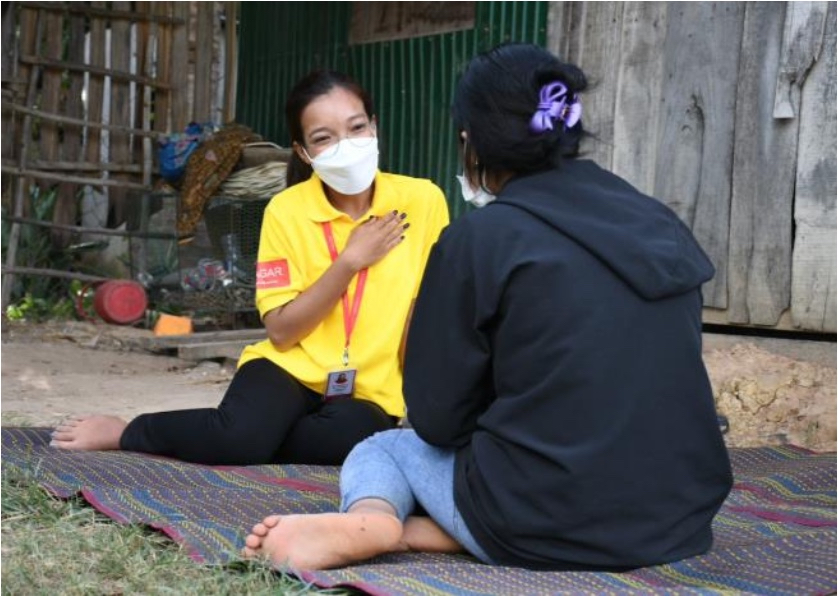 At the emergency shelter, trafficking survivors receive protection, healthcare, legal support and reintegration assistance. They are also empowered through access to education, skills building and livelihood assistance that are designed to bring them a step closer to starting a new life. More often than not, what is heart-wrenching in this recovery journey but yet, the most gratifying is when we see these trafficked survivors reunite with their long-lost families.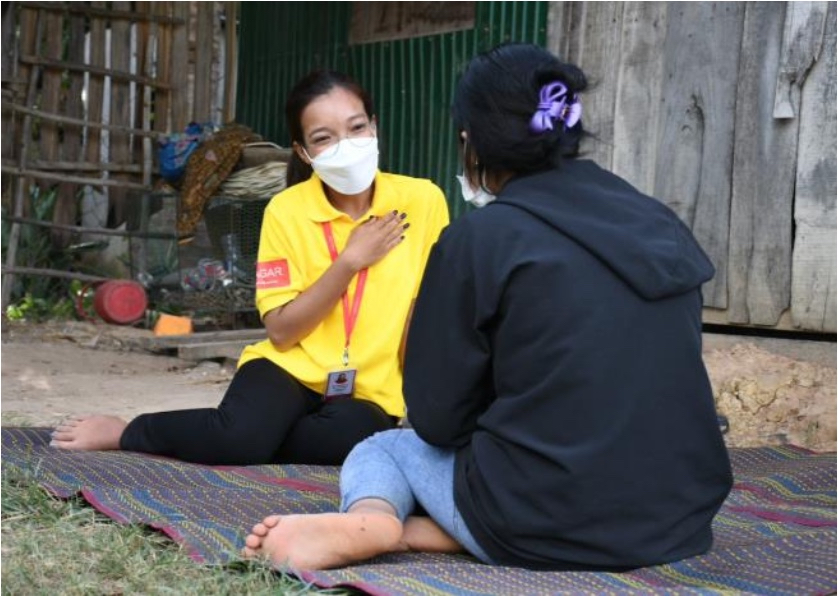 For Channa, though she could not see her mother for the last time before her passing, we managed to help her reunite with her aunt. "I am so happy to see my niece come back safely. I am really thankful to HAGAR's team and the authorities for bringing my niece back home. I didn't think that my niece was still alive and thought I had lost her forever," said Channa's aunt with tears in her eyes.
With HAGAR's support, Channa is now running a small business selling soft drinks and sugar cane juice in her community. She is so successful that she's even expanded her business to sell groceries.
"I am so thankful for the support that Hagar has giving me, to stand up and to have hope. My small business that supported by Hagar has helped me to become a strong person. I can make more income for my living and no longer be cheated again. I am happy with this business and I will expand it bigger for my better future life," Channa said with strong confidence.
Cambodia has a high prevalence of human trafficking
, where women and children are targeted for sexual exploitation and men for labour exploitation. While the government has a national plan of action to combat human trafficking, a lack of political will has impeded efforts to law enforcement operations, criminal proceedings and victim service provision.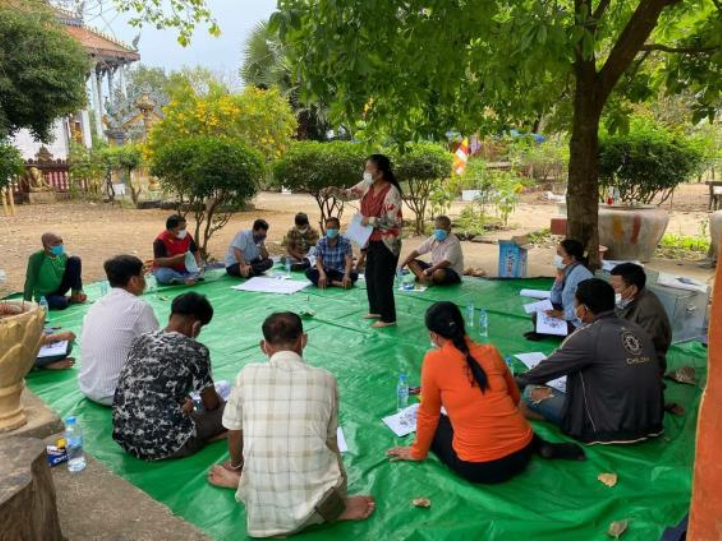 HAGAR remains committed to serving the vulnerable women and children in this country and is actively working with the local authorities to improve victim care, protection and identification efforts, as well as educating the local community to prevent human trafficking and exploitation.
Hagar pursues the highest degree of care and protection for each of its clients. To protect the identity of our clients, names have been changed and images do not necessarily represent the individual profiled.
Help us transform lives
Join HAGAR to empower survivors of trafficking and abuse to start a new life.
Help us transform lives
Join HAGAR to empower survivors of trafficking and abuse to start a new life.
Help us transform lives
Join HAGAR to empower survivors of trafficking and abuse to start a new life.