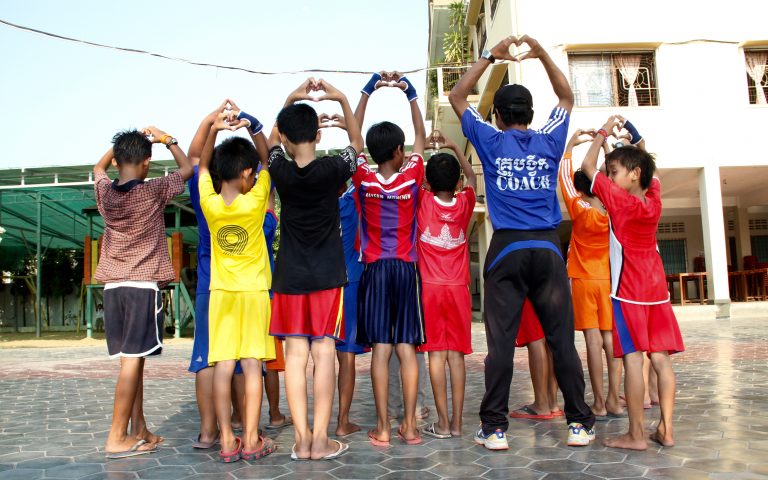 Singapore is seen as an attractive destination by human trafficking syndicates. Due to high economic activity in Singapore, our country is a prime target for traffickers who exploit needy individuals with empty promises of good jobs and economic opportunities.
Over the last three years, the Inter-Agency Taskforce for Trafficking in persons (TIP) set up by the Singapore Government has embarked on several initiatives to arrest the TIP situation. The country's first law to prevent human trafficking was also enacted in 2015, that serves to address the problem upstream by deterring traffickers through carrying stiff penalties and increased enforcement. These preventive measures are strategically designed to protect victims, and to encourage the reporting of trafficking activities. Since the passing of the Prevention of Human Trafficking Act, there have been successful prosecutions against offenders on counts of sexual and labour trafficking.
To enhance victim protection, Hagar Singapore has implemented a Trauma Recovery and Safe Transit and Resettlement Programme for survivors of trafficking in Singapore. The goal of the Programme is to walk with each trafficked survivor to receive:
Recovery through trauma-informed care and trauma-focussed counselling and therapeutic interventions
Protection through legal support for court cases providing emotional relief and strength as they recount details of their traumatic experience
Education and Economic Empowerment by teaching them English and vocational skills training to improve their economic security and build up their resilience for the future
Personal Development and Well-Being by organising recreational activities to help mitigate stress from their traumatic experiences
Community Reintegration through the facilitation of safe transit, resettlement in the community of their choice in their home countries and continuous support in education and economic empowerment.
Through the programme, we hope to rebuild their self esteem, self worth and trust, and to learn methods to manage their emotions and overcome their trauma, depression and anxiety. Recovery from such extreme abuse and trauma takes time. There is no quick fix or easy solution. The journey to reach full recovery seems daunting and a long winding road, but we know restoration will arrive some day for these broken individuals.
We need your support to do this important work – your financial support is critical in ensuring the continuous delivery of recovery and reintegration services to these survivors. With just $50 a month, your contribution will bring hope and restoration to their lives.
Empower a Survivor
Donate Now
Provide them with the necessary protection, literacy and skills to start a whole new life.
Empower a Survivor
Donate Now
Provide them with the necessary protection, literacy and skills to start a whole new life.