22 July 2016 – Ominous skies were threatening rain and the weather forecast looked bleak. But that did not stop our dedicated team of volunteers from arriving bright and early at Seletar Country Club to prepare for the biggest golf tournament ever for Hagar Singapore!
From the weather, to the game, snacks on course, dinner and awards – everyone had a rolling good time. Despite the occasional light showers that lasted almost throughout the game, it did not mar the event nor douse their high spirits. Golfers readily participated in various novelty games on course to challenge themselves and had a blast supporting a great cause. Even through to dinner, big smiles were all around and the atmosphere was filled with joy and laughter.
Hagar is grateful to all the golfers who turned up and swung into action against human trafficking. Amidst the fun and entertainment, they got to learn more about what Hagar does and how they can continue supporting the work even after the game.
[SlideDeck2 id=7701]
To our sponsors, we are deeply appreciative for your generous donations in cash and in kind. This event would not have been made possible without your contributions. We hope that you will continue this partnership with Hagar through our ongoing efforts to raise support through this annual charity golf event.
We would like to take this opportunity to also thank all Thomson Reuters staff and volunteers who had taken the day off from their work to give of their time. Thank you for giving your best in everything that you did. To those who stood for a good 5 hours under the sun and rain to encourage golfers to play the novelty game – with your help, we were able to raise additional funds and this will go to the beneficiaries whom Hagar assists! Thank you for keeping your energy up throughout the entire time. We hope you managed to get some rest for your tired legs after the event.

Last but not least, to the organising committee, this would not have been possible without your dedication, expertise and advice. Thank you for being humble and generous with your advice, constantly guiding us so that the entire experience would be pleasant and enjoyable for all.
On behalf of all Hagar-assisted beneficiaries, we want to say a big THANK YOU for showing your support by making a stand, through your donations, and by spending your time to support this important event.
We look forward to seeing all of you at next year's golf tournament!
EVENT SPONSORS
Gold Sponsors
Silver Sponsors
Hole-In-One Sponsors
Participating Sponsors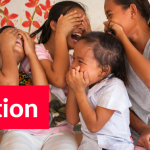 ---
Pre-event trailer