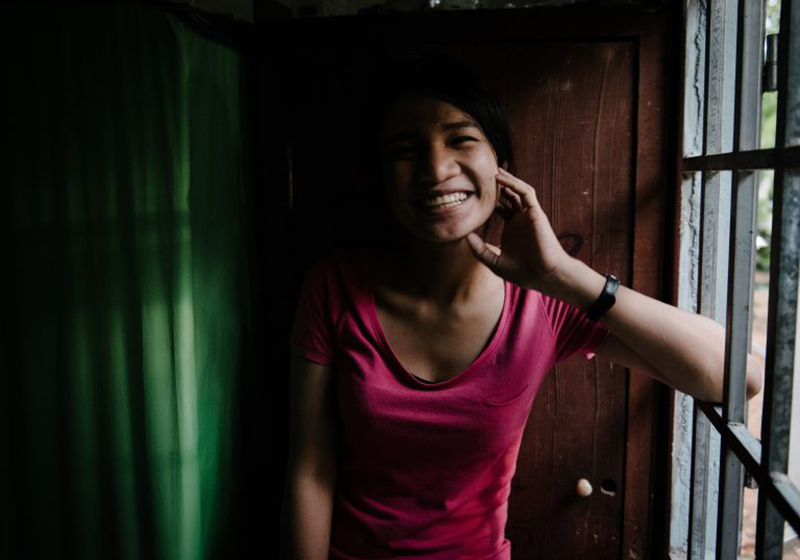 Until when she was taken.
From a very young age, Sophea's mother treated her unkindly and abused her. The family was not poor but her mother would often hit her and the cruelty made Sophea wonder if the woman was her mother. At such an age, you would think that life can only become better. But unfortunately, it became much worse when she was forcefully taken from her parents at the age of four.
She was grabbed and pushed into a car and brought to a province far from her home. The woman who abducted her, worked her like a slave. Sophea was disallowed to go anywhere and starved into subjugation. The woman often sent Sophea over to her sister's house where the family also exploited and abused her. They made her tend to the cows while the children went to school. Over a period of eight years, Sophea was forced to serve countless families until she lost of track of how many there were.
Despair and desperation became her best friends and she made many attempts to escape, but wound up caught and violently beaten each time. She even tried to take her own life, but only managed to sustain severe injuries when she broke her ankle after jumping from the window.
A ray of hope shone when a visitor came to the house. He spoke of a Christian dormitory some distance away and invited her to study and live there. Her heart skipped a beat as she saw a way to escape and began making plans. In the dark quiet night, Sophea stole a bicycle that belonged to the children and pedalled away from the prison that had held her for so long. Some passersby met her and took her in because it was late. The village chief was brought in and he and his wife showed her much kindness, taking her in and caring for her. But Sophea was filled with such fear making it difficult for them to care properly for her. The family came to the village and demanded Sophea back but the chief stood his ground and brought in the commune police who arrested the husband of the household after he was tried and found guilty by the village hall.
Not being able to help her further, the chief called HAGAR who would be better positioned to help Sophea. He only wanted assurance that she would be well-treated, taken care of and given an opportunity to study. Sophea did not want to leave and he had to explain to her why it was best for her. When she left, she had a name. She never had a name before and had always been treated as the ugly one.
Sophea found happiness when she finally found a safe place. At HAGAR, she had parents who loved her and gave her a chance to go to school. She is now studying Social Work on a scholarship and will be receiving her bachelor certificate in 2018 once she completes her English language module. Her mini-thesis was on Children's Lack of Nutrition where she did a research paper and developed a lesson to share in one of the provinces. It was very useful knowledge for the locals as they learnt the importance and lasting impact of nutrition. Her job with an Australian charity will see her responsible for assessing new students, case management, and engaging with communities and schools. Although she was anxious about it in the initial weeks, her desire to help the needy and prevent trafficking and abuse has propelled her to overcome her fears. Sophea is a strong advocate and hopes to gain experience so that she can make lasting impact on communities in the long run.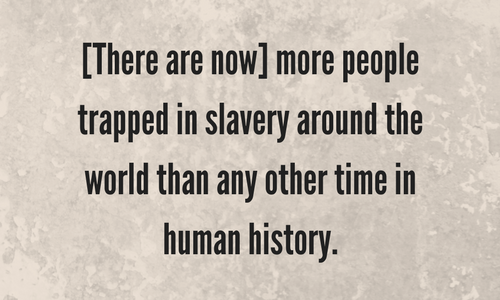 August 2017 – Less than a year ago, Sophea, with her new found freedom, wasted no time in vocalising the reality of slavery and human trafficking. This young lady addressed the Federal Parliament Inquiry regarding the establishment of the Modern Slavery Act in Australia. The Sydney Morning Herald wrote that the proposed legislation will compel large companies to report annually on their efforts to safeguard supply chains from slavery, with the details placed on a public repository. All this is done in hope of putting an end to the exploitation and human trafficking of factory workers and sex workers which are issues often overlooked by employers and consumers alike. Sophea understands firsthand that slavery is not a problem condemned to the past. In fact, "there are more people in slavery today than at any other time in history" and if there's a time to do something about this "second biggest illegal trade after drugs", it's now.
HAGAR provides critical recovery support for victims who have suffered the trauma of sexual exploitation, human trafficking, forced labour or extreme violence. Working from 10 countries, HAGAR provides protection, personal transformation, community reintegration, and economic empowerment for thousands of victims across the world, walking the whole journey of recovery together with them.
Hagar pursues the highest degree of care and protection for each of its clients. To protect the identity of our clients, names have been changed and images do not necessarily represent the individual profiled.
Empower a Survivor
Donate Now
Provide them with the necessary protection, literacy and skills to start a whole new life.
Empower a Survivor
Donate Now
Provide them with the necessary protection, literacy and skills to start a whole new life.