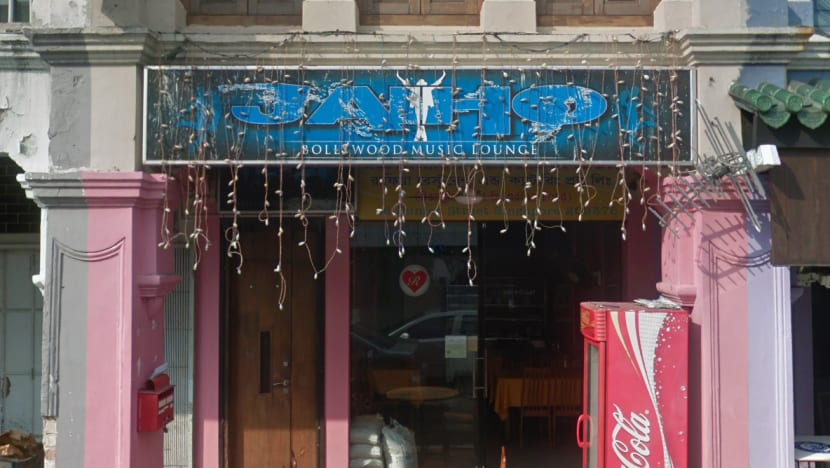 A general view outside the nightspot Jaiho at 46 Dunlop Street in September 2016. (Image: Google Street View)
21 April 2022 – Convicted of labour trafficking, Alagar Balasubramanian has been sentenced to 3 years and 5 months in prison, and fined $27,365 over three charges under the Prevention of Human Trafficking Act 2014. The Singapore Courts have also ordered him to pay $2,722 in compensation.
Investigations show the women he hired to work at Jaiho Club had been abused and had their salaries withheld. Throughout their employment, the women were threatened and under severe duress. If they choose to leave the job, they faced onerous financial demands which they were unable to repay. Moreover, their passports and phones were confiscated leaving them with no avenue to seek help.
Since 2016, HAGAR has been helping the ladies. Providing legal aid, trauma-informed care, and employment assistance, coupled with English literacy and life-skills training to build their capacities, HAGAR has journeyed with them over the years and witnessed their transformation.
The ladies had come from India and could not speak English but today they are able to hold a simple conversation and have been able to communicate with their supervisors and co-workers in the jobs they held when in Singapore.
Their dreams and wishes are simple – to send their kids to school so they can have a better life. That was their motivation for coming to Singapore to work and they had been promised a decent job with a good salary that will help them pay for school fees, utility bills, living expenses and medical bills.
Never in their wildest dreams would they have imagined this outcome – exploited by their boss, living in filthy conditions, threatened with their lives, humiliated and shamed amongst one another, beaten into complying, and realising the horrors in the hidden terms of their employment contract. All of that while far away from home and their loved ones. The lack of emotional support made things even more miserable.
Not knowing whom they could trust to seek help and unable to communicate their circumstances, they were at the mercy of the nightclub owner. Threats and fear of incurring more debt if they tried to leave the job kept them further in isolation.
Facing their offender in court was especially unnerving as they recounted their experience. HAGAR staff and volunteers encouraged them through each session, providing emotional support as they bravely stood in court, giving their testimonies. To help them sustain themselves and be able to continue supporting their families back home, HAGAR worked closely with MOM to provide various job opportunities during their stay in Singapore. When they fell ill to serious health conditions, they received timely medical care that helped them get well.
The ladies are back in India now and we continue to keep up with them and check in on their well-being. Since the pandemic hit, life has been even harder, with rising costs of living, school fees, more medical bills and fewer job opportunities. In these current challenging times, HAGAR continues to provide counselling support remotely and practical livelihood assistance.
While the legal case is now closed, the lives of the women have been undeniably changed. Learning to better protect themselves and knowing their rights as workers, they know better what to look out for in their next employment contract, and the risks that come with overseas jobs.
HAGAR works to empower women and children who have experienced the trauma of human trafficking, slavery and abuse. Going beyond helping them to recover from their traumatic experiences, we work to uplift their capacities, equipping them with literacy and skills to gain economic independence and confidence.
Read the media articles at: –
Channel News Asia
Straits Times
TODAY
Help us transform lives
Join HAGAR to empower survivors of trafficking and abuse to start a new life.
Help us transform lives
Join HAGAR to empower survivors of trafficking and abuse to start a new life.
Help us transform lives
Join HAGAR to empower survivors of trafficking and abuse to start a new life.