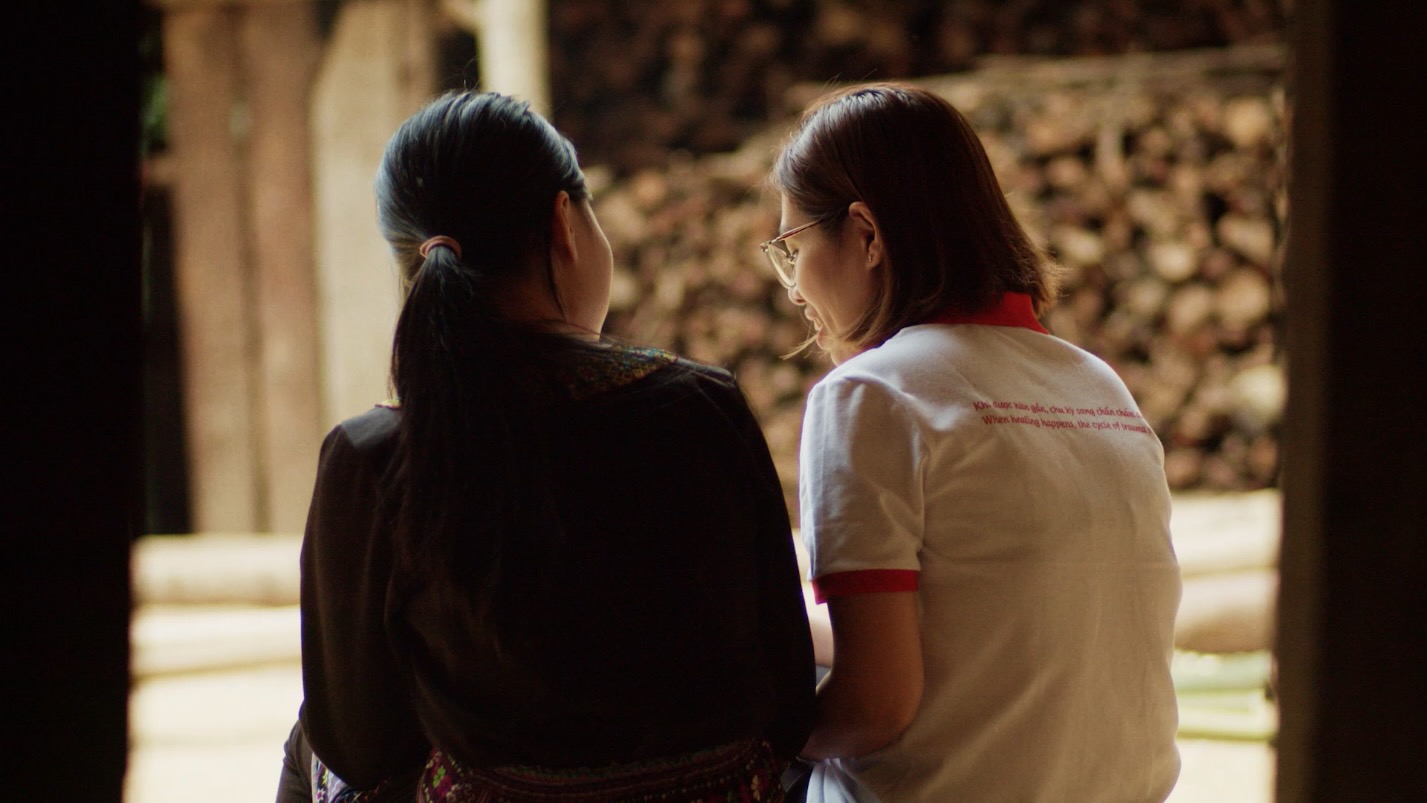 Human trafficking is a pervasive crime, with more people becoming vulnerable due to the effects of the pandemic, volatile economy, wars and conflict.
In Vietnam, traffickers exploit victims domestically and overseas, often luring them with false promises of job opportunities abroad or under the guise of false marriages. Once overseas, victims are subjected to forced labour, and many women become enslaved in sexual exploitation or domestic servitude.
Protection for potential victims often starts with educating communities on human trafficking tactics to deceive and enslave them. According to an international survey in 2018, more than 50% of trafficked persons encountered the trafficker via technology, including social media platforms, text messages or deceptive websites, and the numbers are growing at an alarming rate. With digital uptake and increased mobile phone usage in Vietnam, more children and young women are at risk of sex trafficking.
Using technology and with the support of the local Women's Union in Yen Bai province, Hagar Vietnam has been able to reach out to more communities in the mountainous areas.
Two anti-human trafficking Youtube videos were produced and launched online in 2022, with funding from the US Department of State. The videos revealed insights into the transnational organised crime network and covered true-life accounts of victims. Through the awareness videos, young women recognised unsafe migration practices and how they can protect themselves from being trafficked. The improved understanding has also helped locals to be more receptive to returning survivors, which helps survivors reintegrate more smoothly with reduced stigma from the community.
To create a safer world for women,
men play a very important role in building societies that are free of violence against women.
In August, Hagar Vietnam and 30 delegates from the Women's Union of Nghe An and Yen Bai province supported the 'Safe City Project' initiatives to develop definitions of sexual harassment and sexual violence in public places and strengthen legal frameworks through research, communication campaigns, capability building and targeted interventions.
We are also working through male representatives from the Male Advocate and Volunteer clubs across Vietnam to influence and challenge men's beliefs about gender and biases against women. So far, nearly 800 men in Da Nang and Ho Chi Minh city have learned about harmful masculine behaviours. From there, they shared these new perspectives with their peers to advocate for respectful relationships and the prevention of gender-based violence in their communities.
Upstream measures to educate and prevent human trafficking are essential if we are to eradicate modern slavery for good. Foundations of respect, responsibility and equality must be built to ensure peaceful, just and inclusive societies that will prevent and protect women and children against exploitation and abuse.
Help us transform lives
Join HAGAR to empower survivors of trafficking and abuse to start a new life.
Help us transform lives
Join HAGAR to empower survivors of trafficking and abuse to start a new life.
Help us transform lives
Join HAGAR to empower survivors of trafficking and abuse to start a new life.