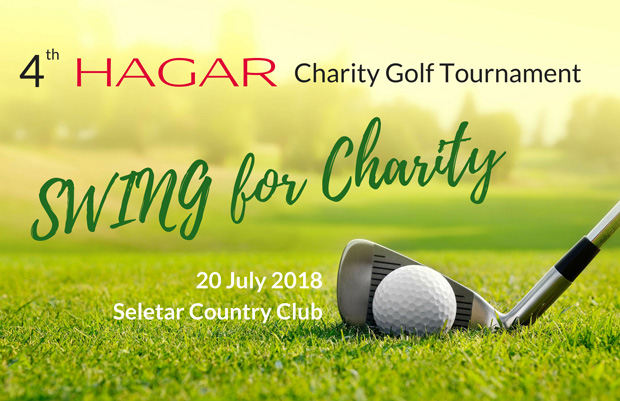 Swing for charity!
And for the fourth consecutive year, the HAGAR Charity Golf Tournament is back on 20 July 2018 at the beautiful Seletar Country Club!
All proceeds raised from the game will go towards the recovery and empowerment of women and children who have suffered extreme human rights abuses, particularly human trafficking, gender-based violence and sexual exploitation.
There are many ways to be a part of this endeavour! While registration for the event has closed due to overwhelming response and sign-up, you can still join us as a VOLUNTEER on that day.
Leave us your contact details here and we will be in touch!
If you have any questions or need further details, please drop us a note at charitygolf@hagarinternational.org
Here's a peek into last year's game where 140 golfers enjoyed themselves. The day ended with a bang over a celebratory feast where golfers walked away with prizes, full stomachs and a deep sense of pride having made a contribution in the fight against trafficking, exploitation and abuse.
So wait no more. Swing for charity and be putt of the recovery of exploited women and children!