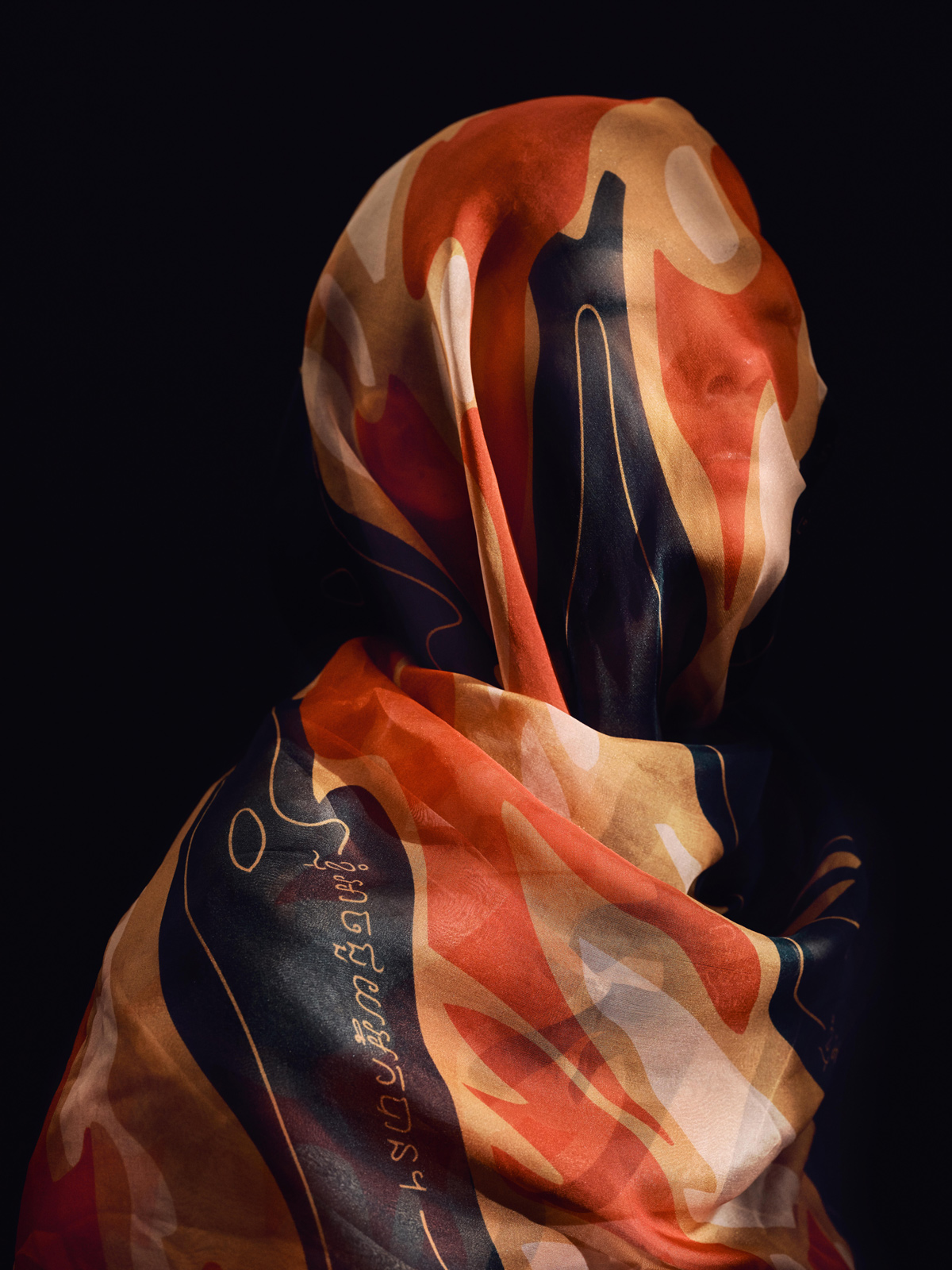 In collaboration with 5 leading artists and designers in Singapore, the "Be a Voice for the Silenced" awareness project took the community by storm during its inaugural launch on 30 July 2019 in commemoration of the World Day Against Trafficking in Persons. A stunning collection of chiffon silk scarves ingeniously created by Mark Ong, Sabrina Goh, Esther Goh, Drishti Khemani and Tiffany Lovage, each intricate design is inspired by a true story of human trafficking and carries a message of hope written in the native languages that victims will understand.
Unknown to many, human trafficking happens in Singapore. It is a prevalent crime that permeates every country in the world. In an era of globalisation, many willingly migrate to a foreign land seeking employment. Traffickers prey on the hopes and dreams of young adults in search of a better future, luring them with false promises and exploiting them for self-profit.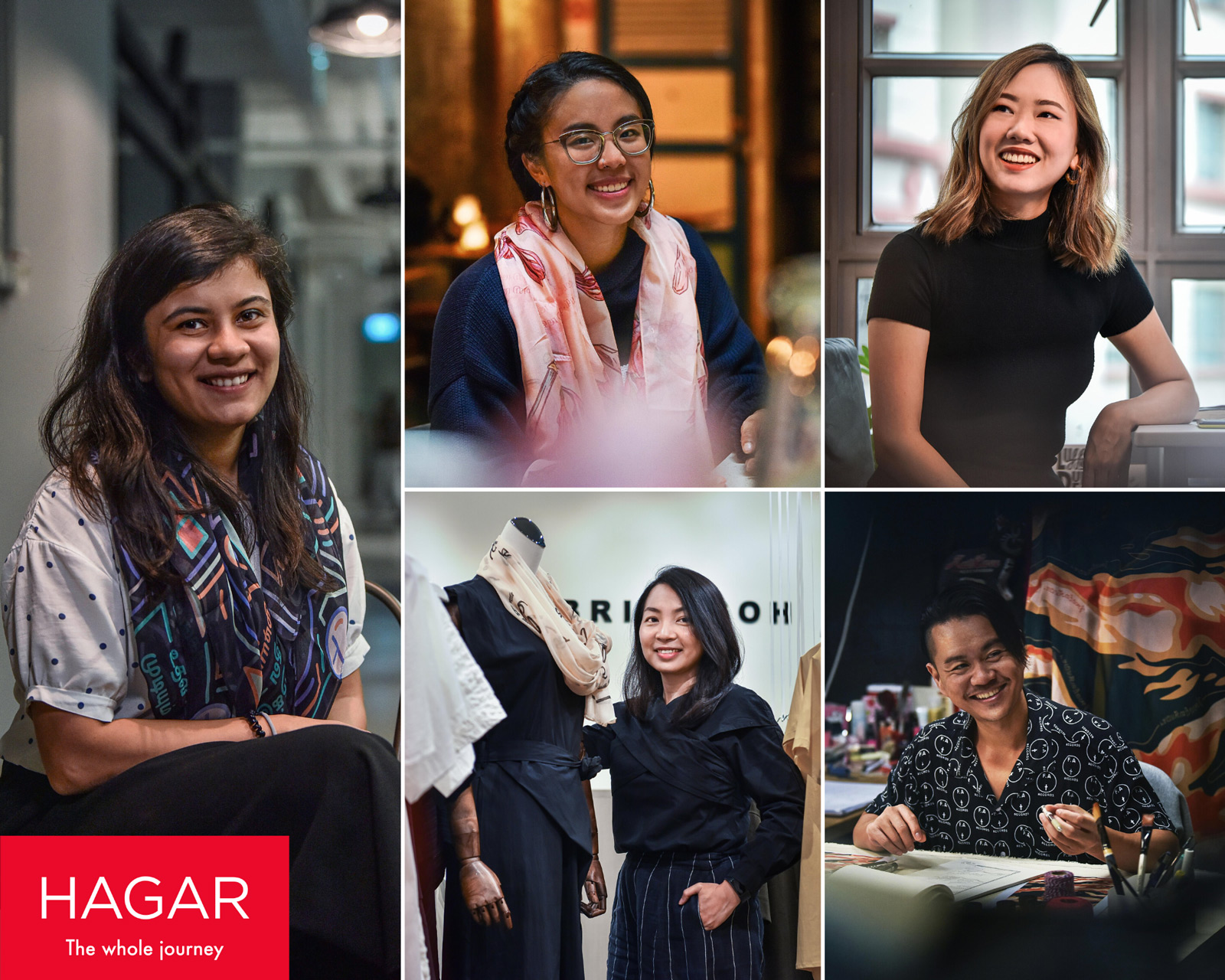 We often imagine victims trapped and bound, but more often, victims are bound by psychological fears and threats, such as mounting debts, multiple mouths to feed, medical bills to cover, threats to harm their family, fear of repatriation and other fear tactics employed by traffickers telling them that the local authorities will not believe them – all compounding factors that keep a victim silent. By donning the scarf, we hope it will give victims courage to seek help from their exploitative circumstances. Proceeds from the sales provides tangible services to empower victims on their recovery journey.
In Singapore, HAGAR works with the government, providing trauma recovery services to women and young girls who are trafficked into the country for sexual exploitation and forced labour.
Powered by the strong voices of social and media influencers, Aarika Lee, Kex Tay, Kelly Latimer, Nadia Rahmat, Tracy Phillips, Barbara Latimer, Annabel Tan, Hannah Chia, and major corporations supporting anti-trafficking initiatives, HSBC, Macquarie Group, Linklaters, and Heidrick & Struggles, the campaign resulted in increased community awareness and support for victims. More than 80% of scarves are sold with demand for restock of sold-out designs. This campaign would also not have been possible without the strong support from DDB and Bless Inc. Asia.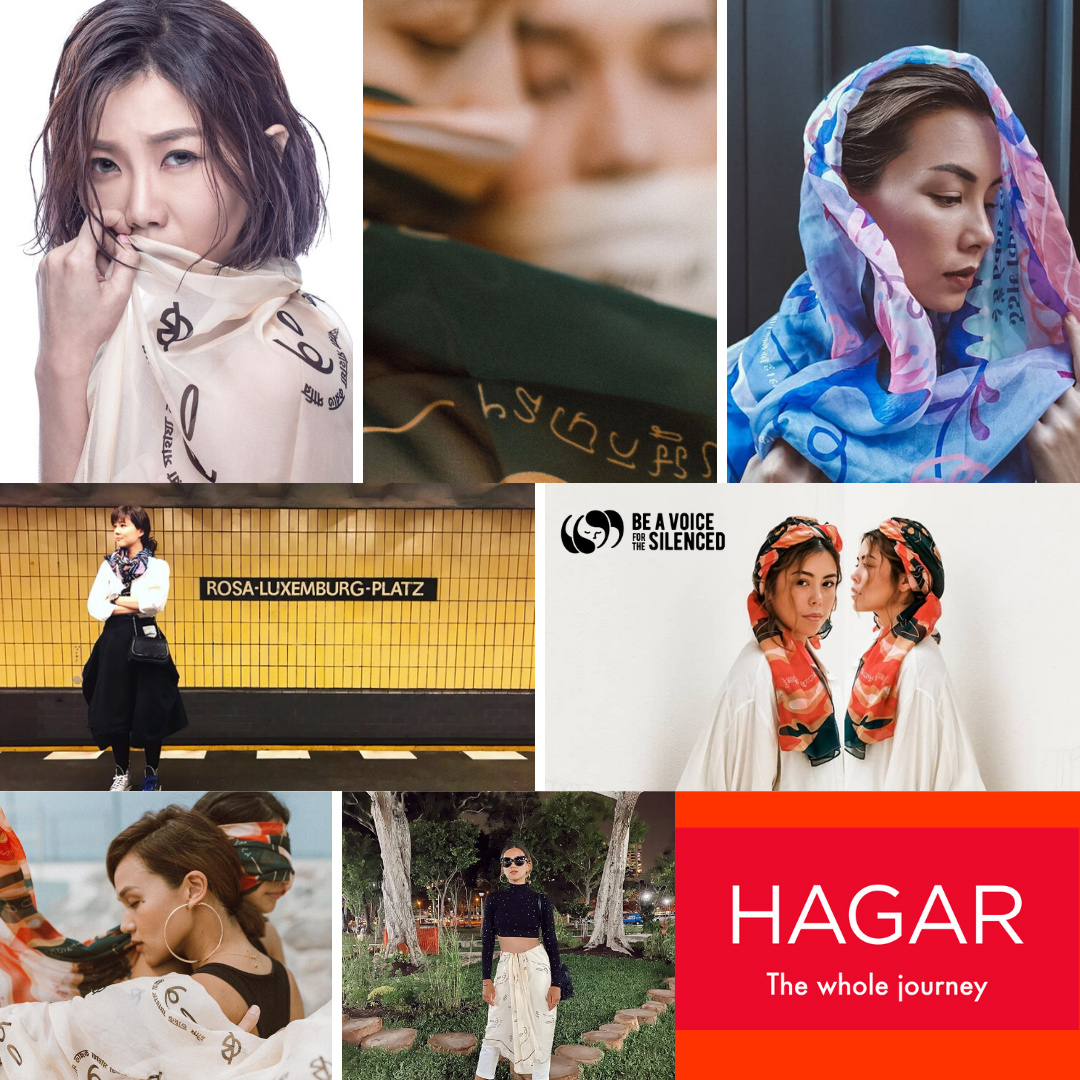 Many in the public have been buying the scarves and have since invited HAGAR to share more at their offices.
Providing trauma recovery services and empowerment support to trafficking survivors, HAGAR welcomes opportunities for partnerships with companies who are able to provide vocational skills training, job placements, education opportunities, legal aid, healthcare services and organising of recreational activities for beneficiaries under our care.
If your company would like to explore partnership opportunities, or you are an individual looking to contribute and would like to find out more, click here to see what others have done and kick-start your own efforts today.