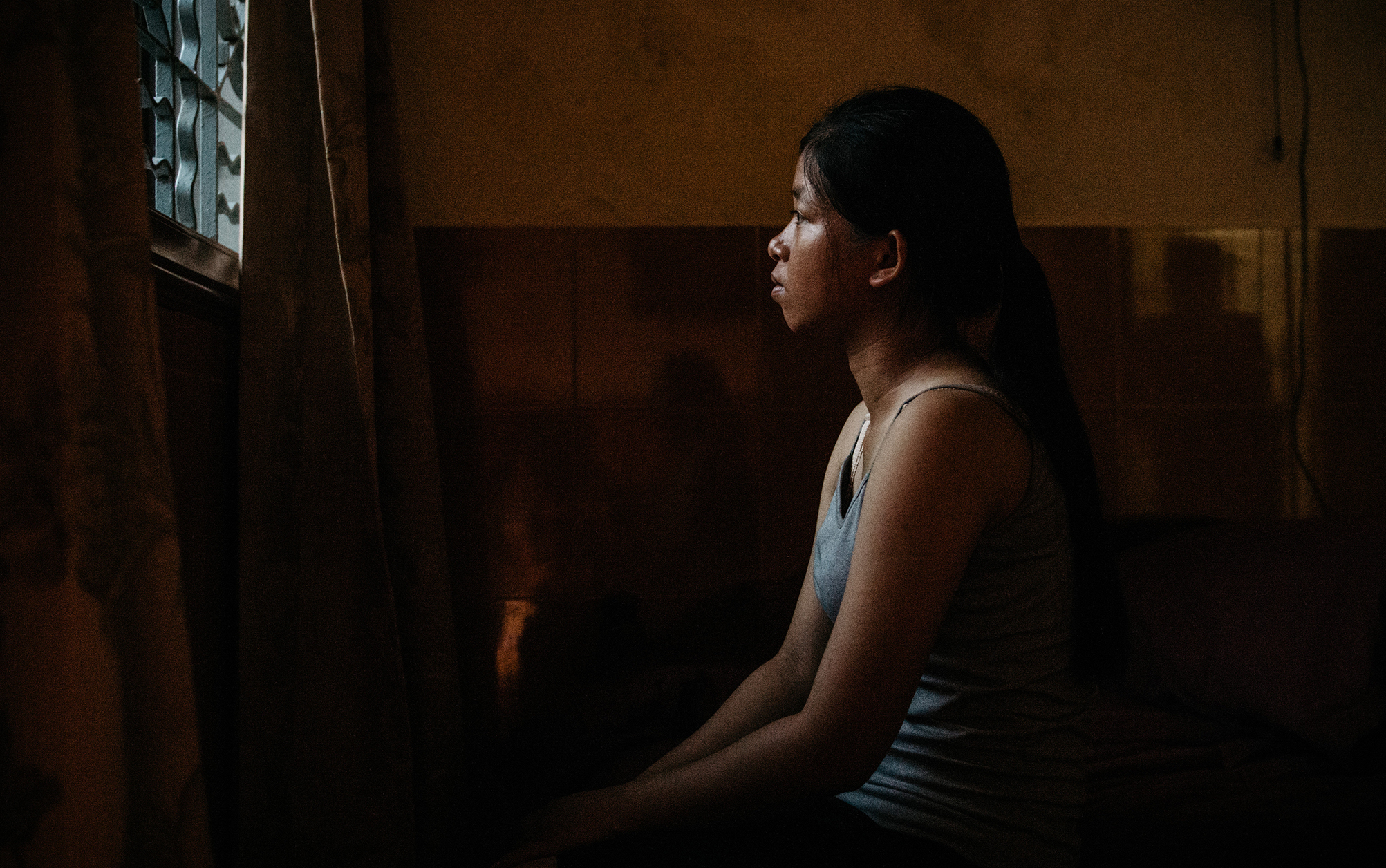 But little did she know the worst nightmare of her life was awaiting her.
Orphaned at the age of 13 when her parents passed away, Ngoc Anh was raised by her siblings. It was tough getting by and she dropped out of school to find work so that she could support herself and the family. Everyone was young and grabbed every opportunity to earn money for the sake of having a better life.
So it was an irresistible offer when a friend of her brother promised her a good job for a fair wage. Ngoc Anh was excited at the prospect of being able to earn more and give her family a more comfortable life. Without a second's hesitation, she shook his hand and thanked him, asking when she could start.
Unfortunately for Ngoc Anh, she was duped and sold in to China. For the next one year, she suffered tremendously under the hands of her incorrigible owner. Ngoc Anh was forced into servitude and put up in substandard living conditions with poor sanitation and hygiene.
Even though she finally managed to return home, she despised herself and was constantly filled with self-guilt, shame and a deep sense of worthlessness. She felt that she had lost her value and could not allow herself to think of getting married and starting her own family.
Ngoc Anh was initially being helped by another organisation who felt that they could not do much good for her and so she was referred to HAGAR. The staff at HAGAR encouraged her and built up her self-esteem that had been battered by the past events in her life.
Through the months, Ngoc Anh began to understand herself better and regain her confidence and dignity. She also learnt how to approach her challenges in a positive way and was able to overcome the difficulties she encountered in the various classes and trainings that she was exposed to. HAGAR provides critical recovery support for victims who have suffered the trauma of sexual exploitation, human trafficking, forced labour or extreme violence. Working from 10 countries, HAGAR provides protection, personal transformation, community reintegration, and economic empowerment for thousands of victims across the world, walking the whole journey of recovery together with them.
With a renewed vision for her life, Ngoc Anh is now back in her hometown, happily working in a restaurant. She has put her past behind her and looks forward to the day when she marries the man of her dreams and starts a family with him.
Hagar pursues the highest degree of care and protection for each of its clients. To protect the identity of our clients, names have been changed and images do not necessarily represent the individual profiled.
Empower a Survivor
Donate Now
Provide them with the necessary protection, literacy and skills to start a whole new life.
Empower a Survivor
Donate Now
Provide them with the necessary protection, literacy and skills to start a whole new life.