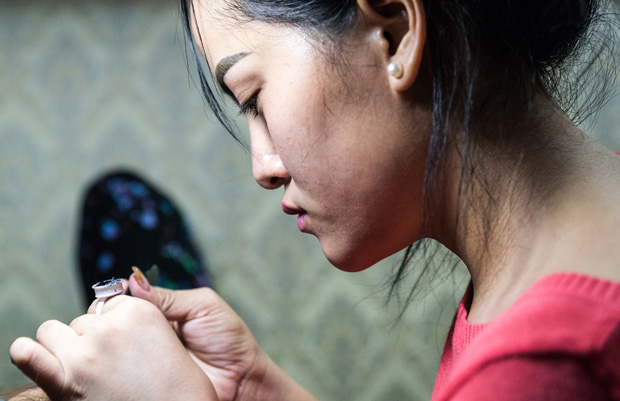 But all she got in return was deception and anguish.
With the passing of her mother in 2008, the responsibility of caring for her younger brother fell on Lilis when her father and three elder sisters expected her of it.
As a young teenager, she was struggling to even look after herself, not to mention her younger brother. Her father and sisters were unsympathetic and struck her hard with their caustic remarks about being useless and a burden.
One day, she was approached by her friends to take up a babysitter's job in Singapore. Lilis was overjoyed and jumped at the chance as she saw the job offer as a way to redeem herself in the eyes of her family. She could earn an income and provide for her brother and the rest of them too. Leaving her hometown, she was certain that this was a god-send opportunity.
Unknown to her, Lilis was trafficked into Singapore to work in a brothel. Instead of babysitting, she was made to solicit men and provide sexual services to whoever demanded it. She was only 14 then, a young blooming adolescent and there was simply no escape for her when the traffickers locked her in the room and the men forced themselves onto her.
During a chance encounter when she was forced into the room with yet another customer, she pled for mercy. After realising that Lilis was forced into prostitution, he took pity on her and gave her $10 and encouraged her to run when she gets a chance.
The next morning, Lilis was flabbergasted when she noticed that the door was ajar. "It's not locked," she thought to herself and quickly woke the other victim, who had become her confidante.
Together, both ladies swiftly darted down the steps and then bolted out the house and onto the streets as they frantically waved at a passing vehicle. The taxi driver slowed down and they jumped into the cab and began rattling off in Bahasa. Thankfully, the driver was a Malay man who understood them and without further hesitation, he drove them straight to the nearest police station without any charge.
The police wasted no time in protecting the girls and referred them to a shelter where they received immediate help from HAGAR.
In recounting her experience, Lilis exhibited distress, shame and guilt in doing the things that she did not want to but was forced to. She struggled with suicidal thoughts and was emotionally unstable. Through a series of trauma-informed therapy and counselling sessions, Lilis slowly regained her confidence and courage to accept herself and forgive the people who had destroyed her body and soul.
HAGAR provides critical recovery support for victims who have suffered the trauma of sexual exploitation, human trafficking, forced labour or extreme violence. Working from 10 countries, HAGAR provides protection, personal transformation, community reintegration, and economic empowerment for thousands of victims across the world, walking the whole journey of recovery together with them.
With the help of another partner agency in her local community, HAGAR resettled Lilis back to her hometown. After returning home, Lilis managed to obtain an apprenticeship at a hair salon, and was able to receive financial assistance and transportation allowance. She is enjoying her job and has blossomed into a confident girl to pursue her dreams and aspirations.
Hagar pursues the highest degree of care and protection for each of its clients. To protect the identity of our clients, names have been changed and images do not necessarily represent the individual profiled.
Empower a Survivor
Donate Now
Provide them with the necessary protection, literacy and skills to start a whole new life.
Empower a Survivor
Donate Now
Provide them with the necessary protection, literacy and skills to start a whole new life.