We are excited for the upcoming HAGAR 40.3 Freedom Race this year. Held from 4 to 13 November 2022, you'll get to do something tangible and practical through your sport or fitness activity for victims of human trafficking.
An estimated 40.3 million people are trapped in modern slavery today.
You can make a difference by taking on a 40.3 themed challenge with any activity to raise awareness and crucial funds that will be used to provide trauma recovery support and empowerment assistance to help victims get back on their feet and build resilience and self-sustainability.
At last year's event, participants raised $266,905 – providing critical support to some 1,700 beneficiaries in Singapore, Afghanistan, Cambodia and Vietnam.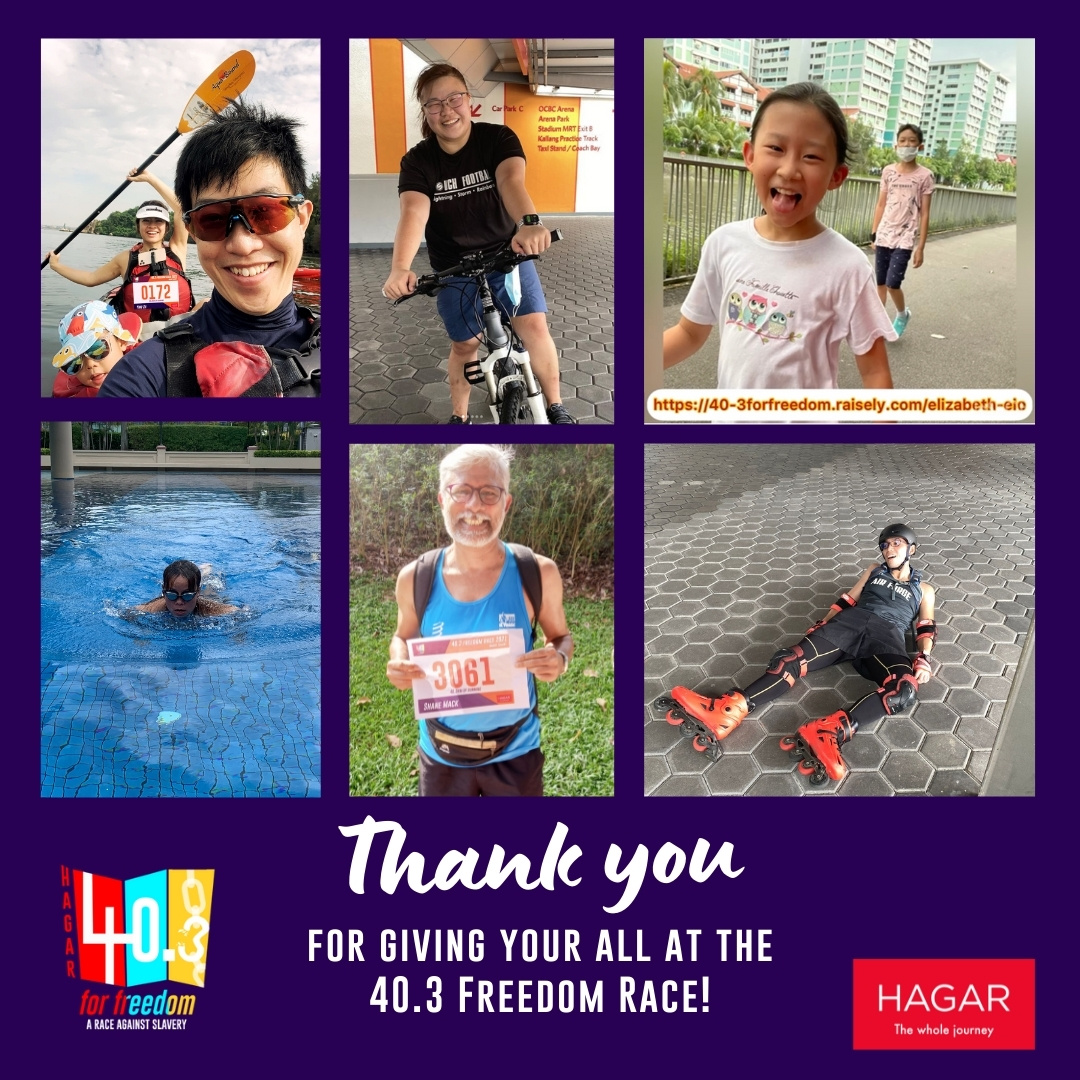 Check back here for more details of the 40.3 Freedom Race. Launching in September 2022!