The Race for Freedom
40.3 Freedom Race 2021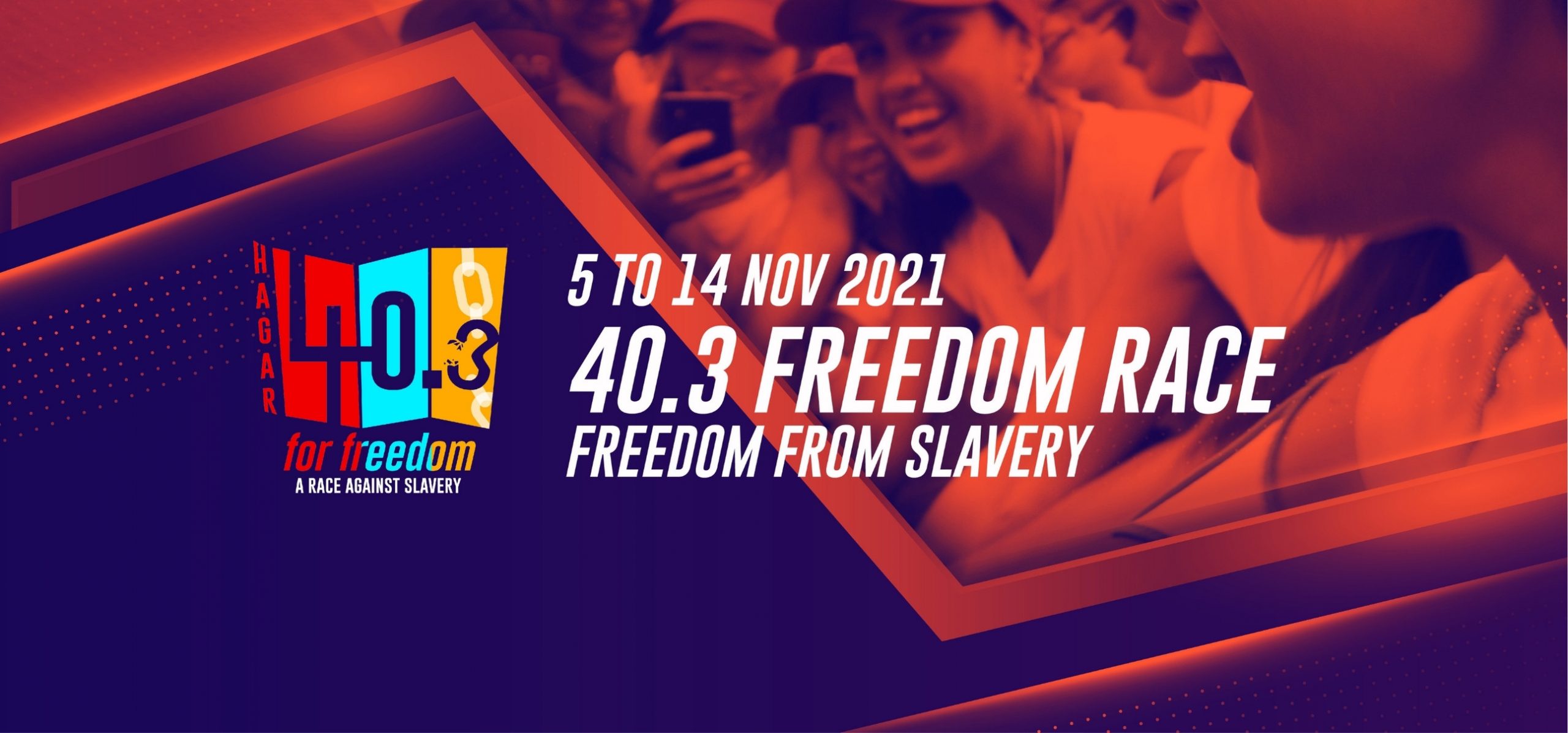 In the second year running, the 40.3 Freedom Race 2021 has reached new heights raising a total of $266,905 through the support of individuals and teams that blazed the trail from 5-14 November in support of the 40.3 million people trapped in slavery.
Taking on a 40.3 themed challenge, participants took to their favourite/usual sport or fitness activity to complete their distance, duration or interval race challenge, while rallying family and friends to support with a donation. Those who wanted a bigger task designed their own 40.3 themed custom challenge.

In this virtual race, participants proved that absolutely nothing could stop them from continuing their challenges – not the social gathering limits nor the stormy weather. Though it was raining during the race week, some braved the rain and others took their challenge indoors. Everyone gave their best shot, making every single one of them a champ as they took their circumstances in stride and pressed on. Inspired by their personal quest to make a difference, friends and families donated generously to support their fitness challenges.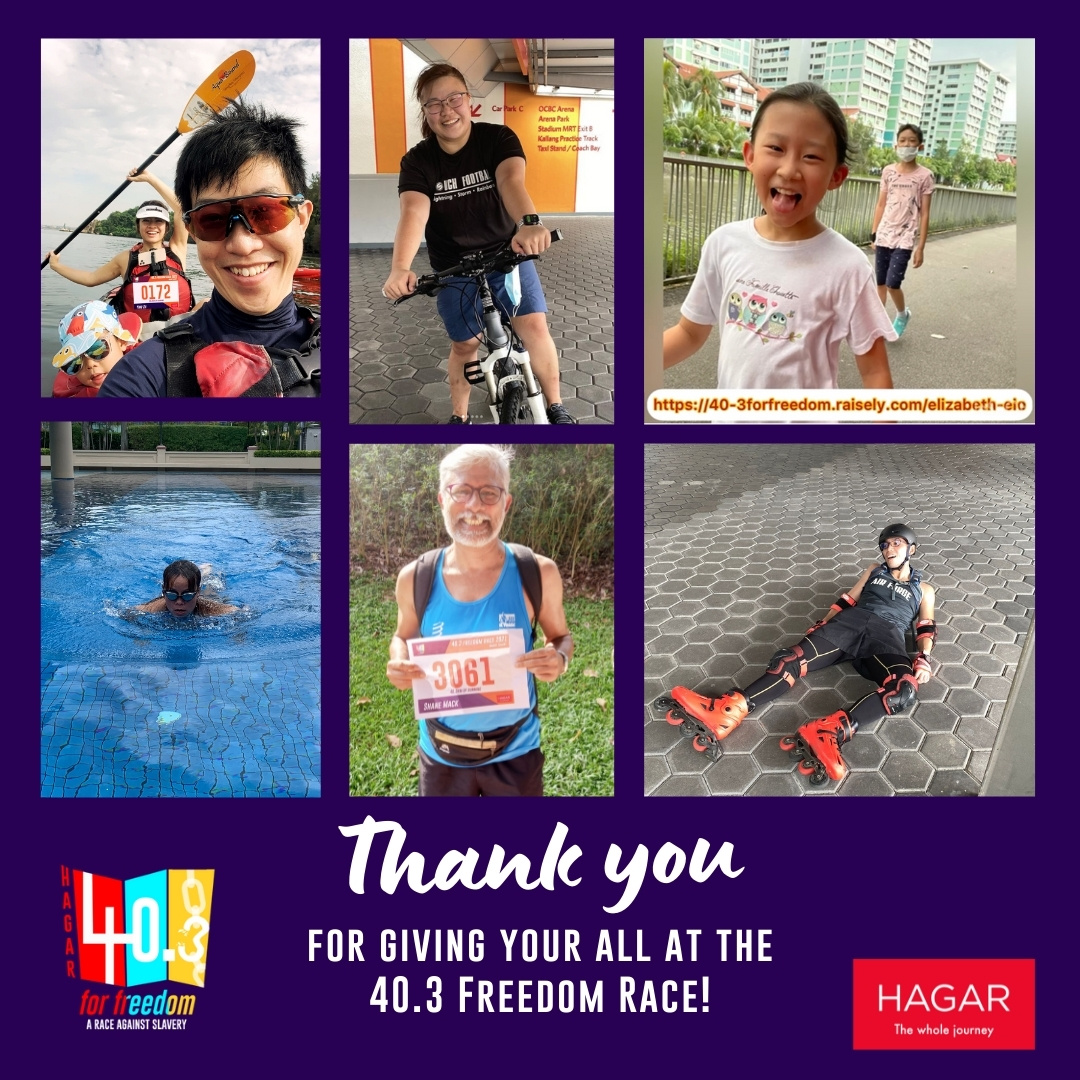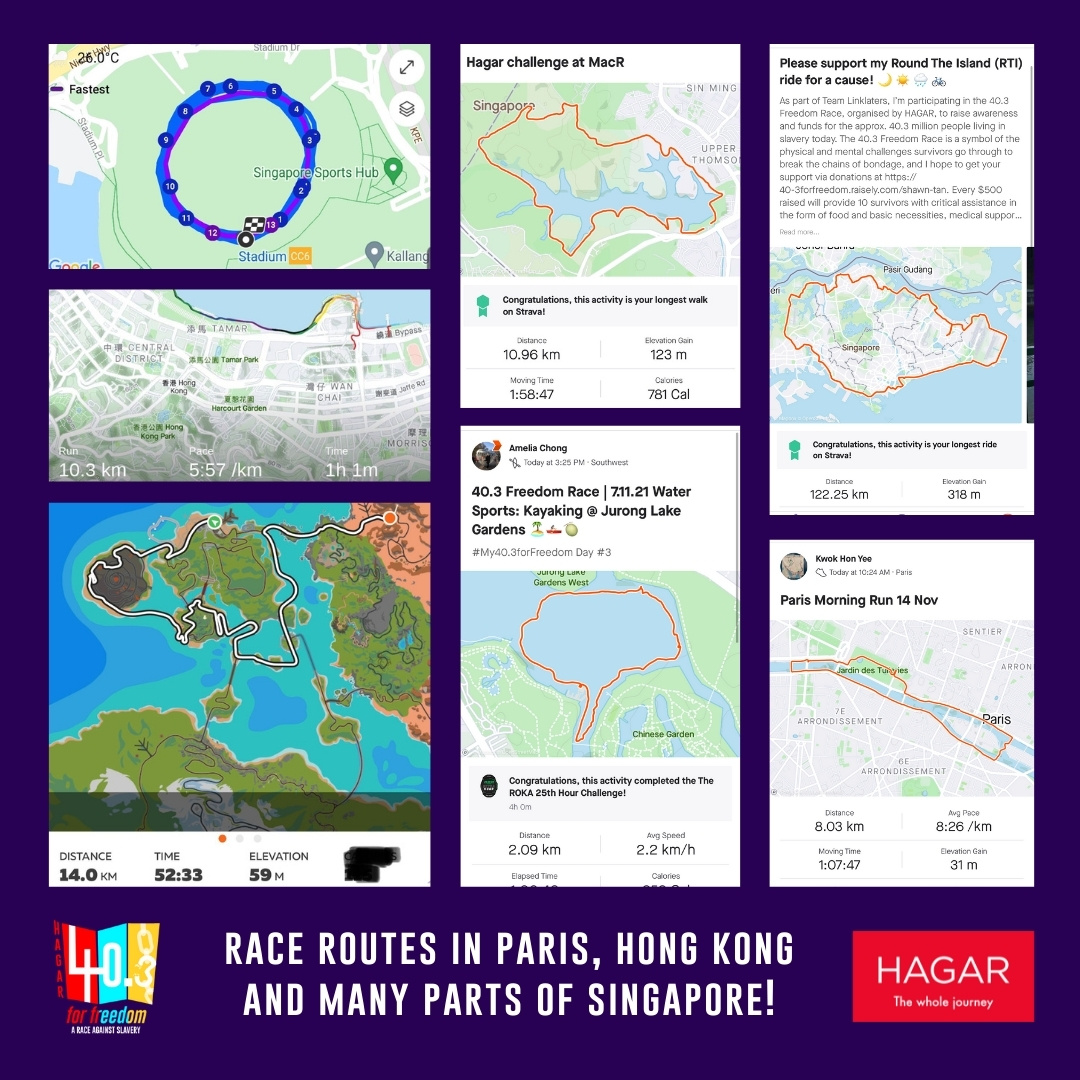 Surpassing initial targets, total funds raised went towards supporting some 1,700 beneficiaries in Singapore, Afghanistan, Cambodia and Vietnam where HAGAR is working to provide critical food aid, recovery assistance, economic empowerment to vulnerable and displaced women and children.
Top Participant – Lee How Giap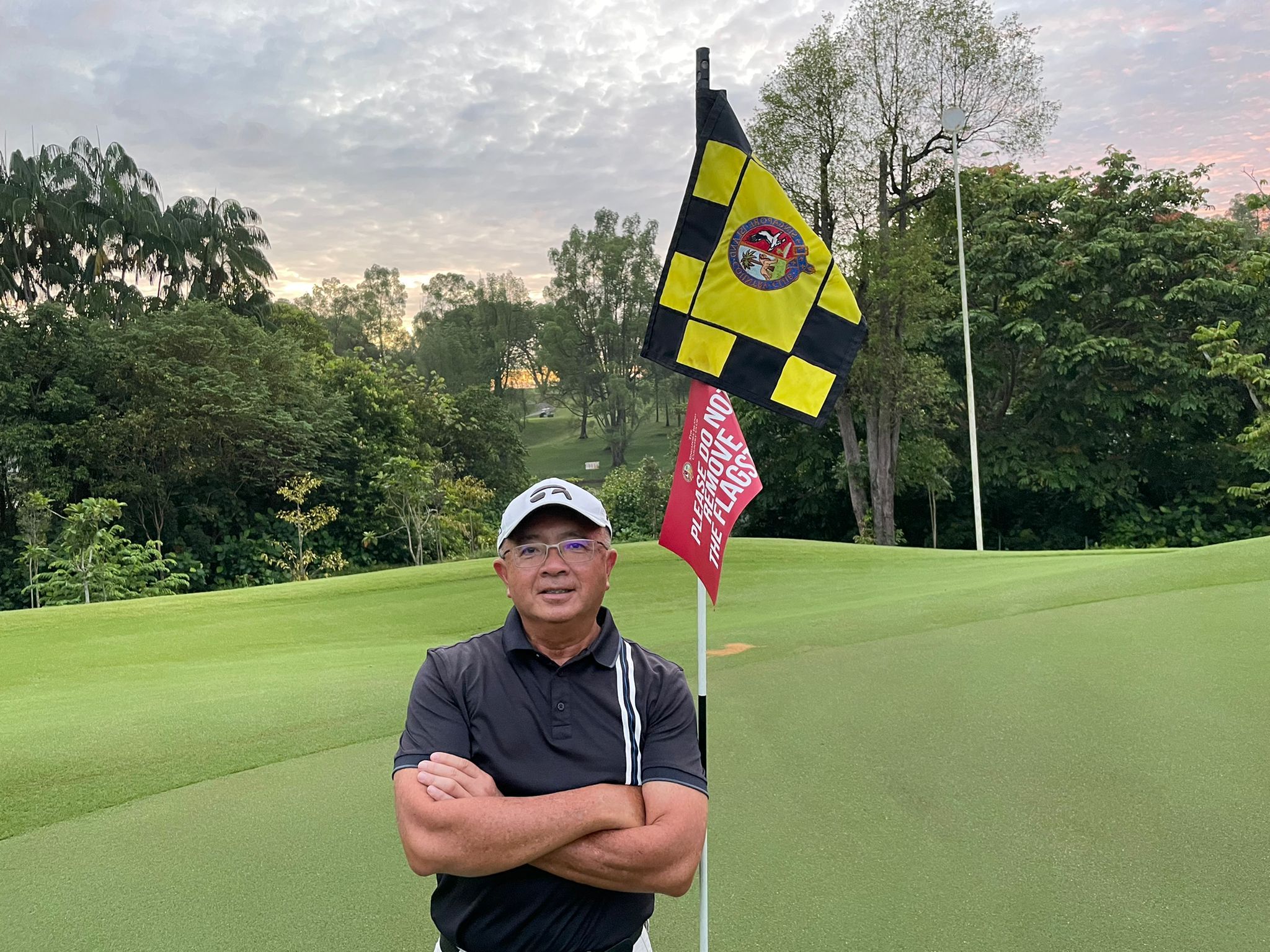 Seeing that HAGAR's annual charity golf tournament had been cancelled for two years now due to the pandemic, affecting financial support for beneficiaries, How Giap was moved to act. An avid golfer and regular volunteer with HAGAR, How Giap rallied his golfing community to come behind the 40.3 Freedom Race to raise at least $20,000 for trafficking survivors using their favourite sport – GOLF! Despite surpassing his initial target, How Giap did not stop there and continued to call for support through the race period. By the end of the race, an incredible total of $30,558 was raised.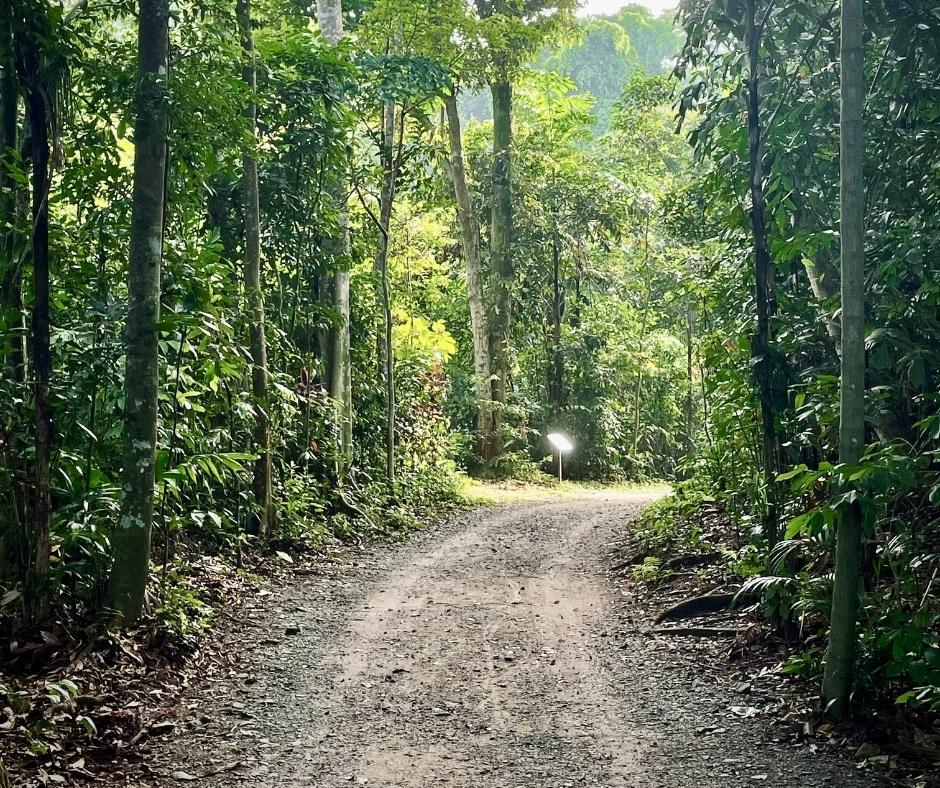 Back for the second year, Team NEWA took up various fitness challenges and rallied support from more than 200 of their friends to give towards the cause. Made up of 12 like-minded friends and motivated by the love of God, Team NEWA wanted women and children who have experienced slavery and abuse to know that they will Never Ever Walk Alone in spite of their traumatic experiences. As Team NEWA reached out to their community of friends, they seized every given opportunity to share about HAGAR's work amongst the marginalised, calling for support. Even after the race ended, they still did not stop, and continued with their awareness and fundraising efforts for survivors
Most Creative Challenger – Azalea Wu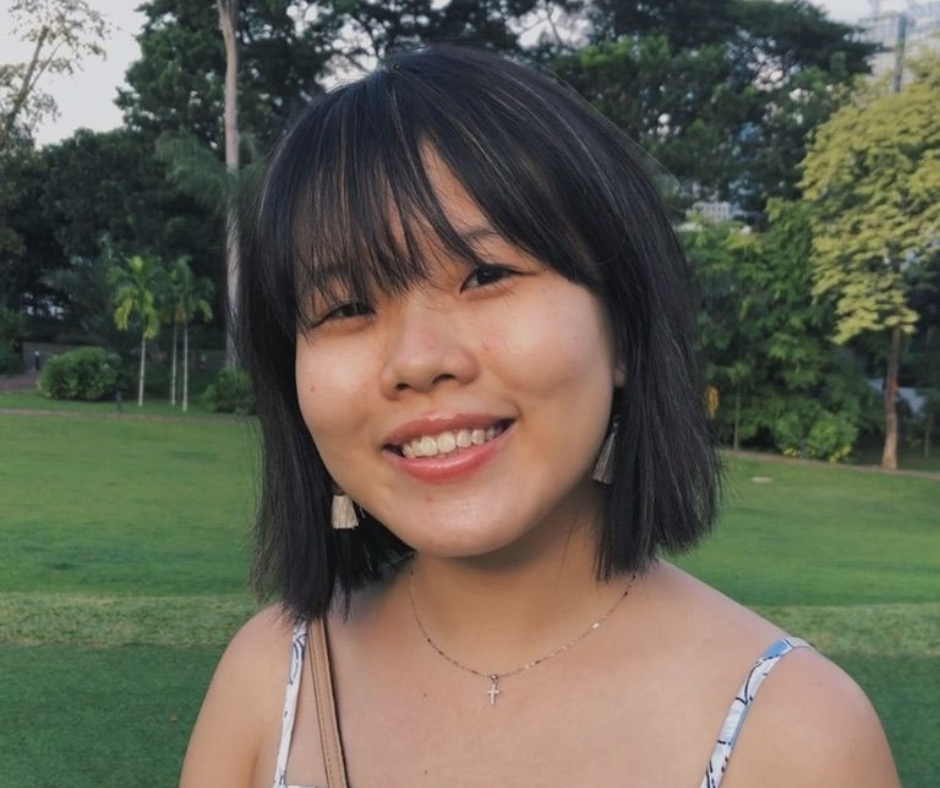 Azalea snags the most creative challenger award with her community engagement effort, thoughtfully incorporated in her custom 40.3 challenge. Getting seniors and others to join her in the daily 40.3-minutes exercise during the 10-day race period, Azalea sought to multiply the reach and impact so that more people can come to hear about HAGAR's work with survivors with trafficking and slavery. A member of the incredible Team Joysetbeforeus, Azalea gives regularly to HAGAR and advocates passionately for the marginalised – doing all that at a young age of 23!
Most Engaged Social Influencer – Melody Ong-Goh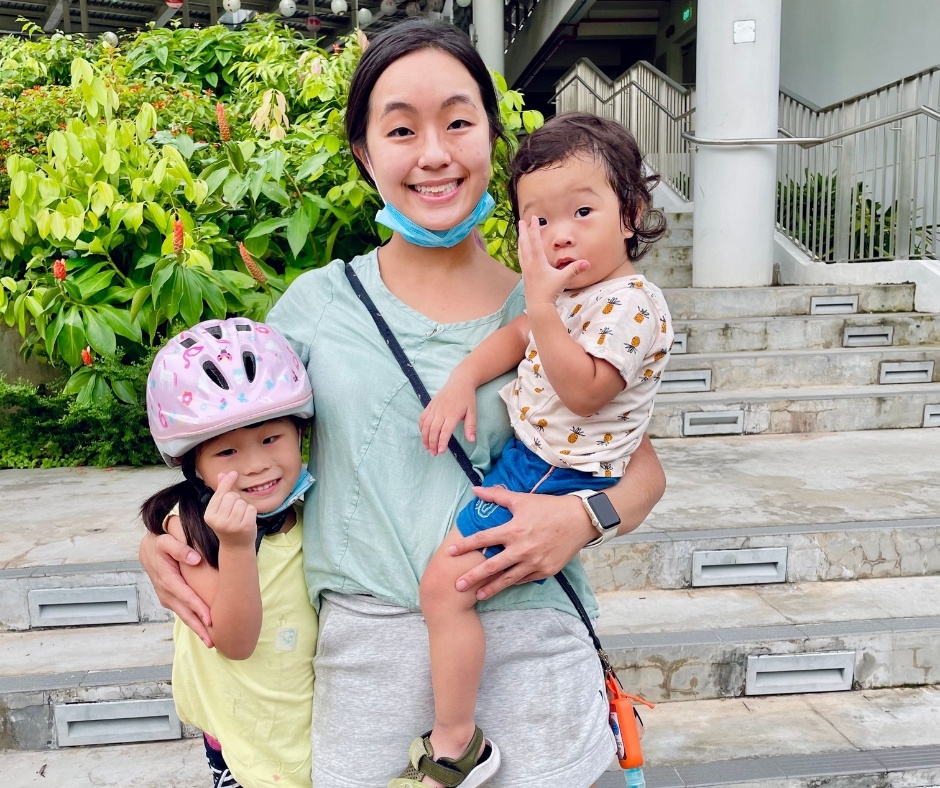 Melody gets the most engaged social influencer title for the 40.3 Freedom Race 2021 and it's obvious why she deserves it! In between her busy caregiving duties to two young children, Melody took to social media with many posts on human trafficking and the plight of survivors during this pandemic while pushing herself to complete 40 seconds X 3 rounds of HIIT every day during the challenge period. Each and every time when her personal fundraising goal was reached, she increased the target again and again to raise more funds for survivors who are in need. Her unceasing commitment to make a difference is truly inspiring!
At HAGAR, we are deeply grateful to the following sponsors and other anonymous organisations who have made this event possible with their generous giving and faithful support.