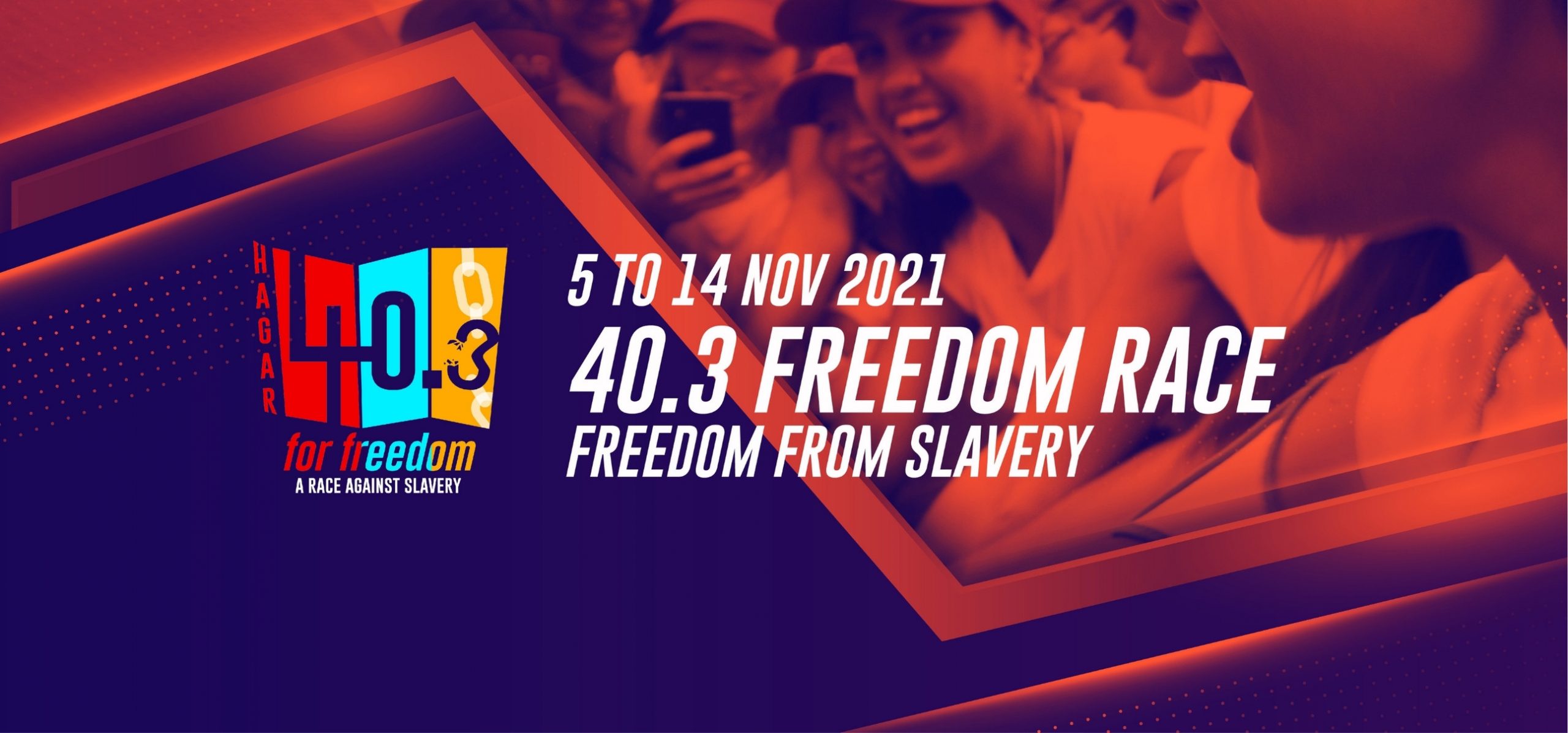 Approximately 40.3 million people are still living in slavery today.
The sustained impact of COVID-19 is pushing more families in Cambodia, Vietnam and Afghanistan into extreme poverty. Many have lost their livelihoods and access to basic necessities like food and medicine. Cases of exploitation and abuse are also on the rise as traffickers take advantage of these desperate times to target vulnerable women and children.
What if you could use your favourite fitness activity to help others in need while staying active?
Help us fight slavery, forced labour and human trafficking by joining the 40.3 Freedom Race!
Suitable for everyone of all ages and fitness levels, you can perform ANY sport or fitness activity to raise funds while staying fit. Every $500 will provide 10 beneficiaries with access to basic necessities like food, medicine and shelter, as well as support for education and trauma care.

All it takes is just 3 easy steps!
Sign up at https://40-3forfreedom.raisely.com/. Set a 403-themed activity target based on distance, duration or interval for ANY sport or fitness activity. You can do the challenge solo or as a team with family, friends, classmates, or colleagues.
Tell people about your participation and encourage them to support you through donations to your fundraising page. We've also prepared some ideas and resources to help you in your fundraising.
Complete your challenge between 5-14 November.
Small actions can have a big impact when done together. So get your squad, your gear and
join us in the 40.3 Freedom Race!