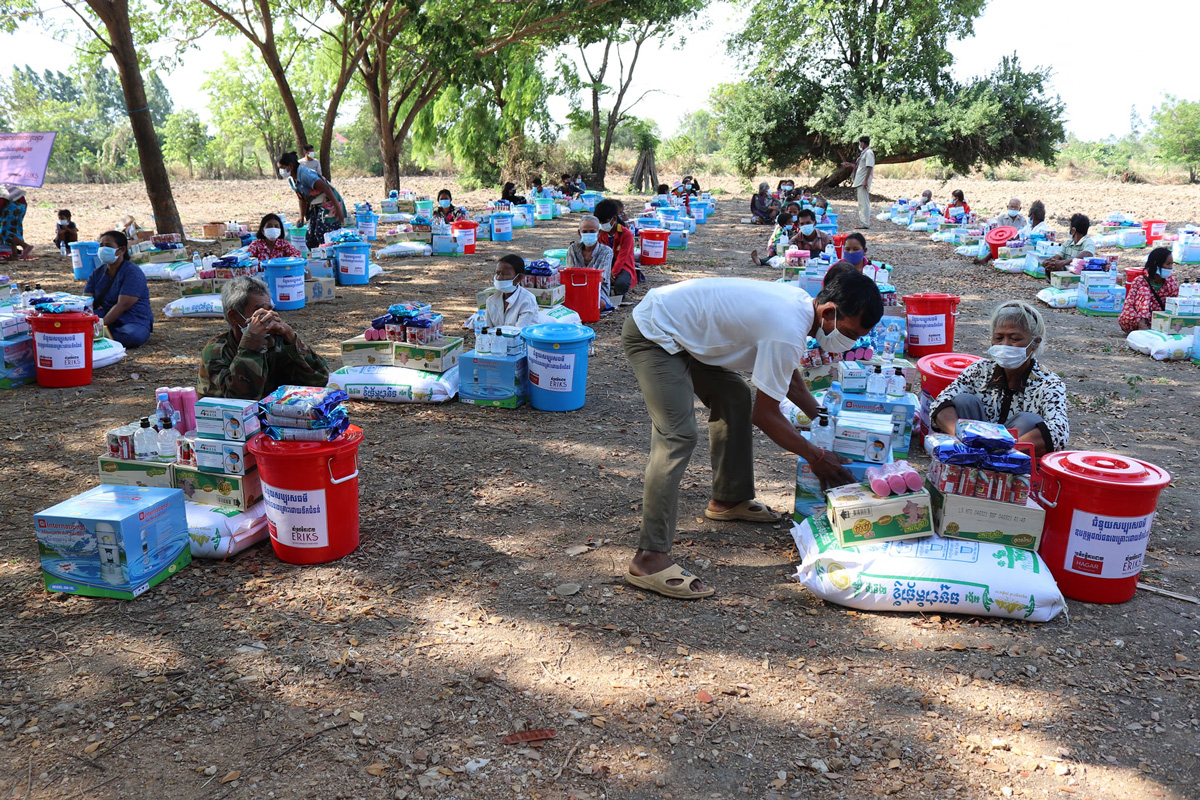 The world forever changed since 2020.
Nobody could have foreseen that the whole world would come under the control of a pandemic of this proportion. Almost invariably, major disruptions have been suffered at global economic and all social levels due to the COVID-19 pandemic.
Countries are seeing a glimmer of hope as vaccines for COVID-19 are rolled out. However, experts warned that a vaccination strategy alone is not enough to eradicate the mutating viruses. Similar to a quake situation, the ones nearer to the epicentre are more vulnerable to the effects of the natural disaster. In this COVID-19 pandemic, the impoverished and marginalised communities have been dealt the greatest blows and the aftershocks are unrelenting.
Working to uplift survivors of trafficking and abuse, in the last year, HAGAR has been supporting vulnerable women and children in Cambodia, Vietnam, Afghanistan and Singapore through emergency aid and extensive recovery services and resilience-building programmes.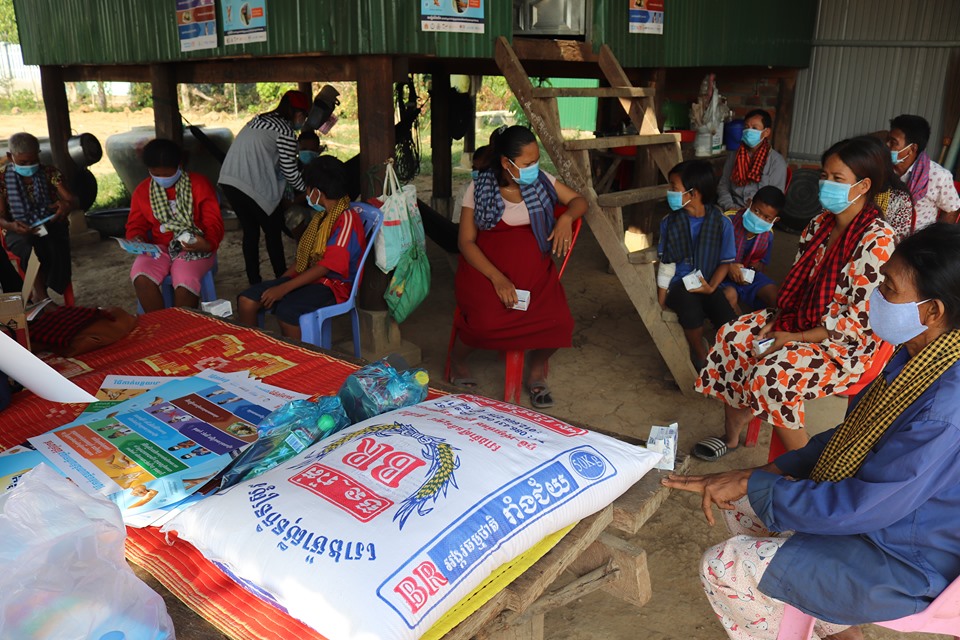 Despite current best efforts, Cambodia is struggling to control the virus. The country's healthcare system is overwhelmed; hospitals are running out of bed spaces and medical supplies. Schools are closed indefinitely, and while classes have been brought online, most families do not have money for internet connectivity and learning devices for home-based learning. Shortage of food supply and rising demand has caused prices of food and essential goods to soar. Combatting a crippling economy, unemployment rate is at a record high; more than 75% of our beneficiaries have lost their jobs and have simply run out of employment options at this present moment.
Currently, HAGAR is assisting survivors of trafficking and abuse with their basic needs. For school-going children, we are raising support to help them get access to online learning. Finding employment is the biggest challenge now as the job market has collapsed; the team is looking into various income-generating options to help families earn some money though it would not be enough to cover entire family needs.
Vietnam experienced a few waves of infection over the last year. Quick to restrict state crossings, the government managed to contain the infection surge within cities. All visits to beneficiaries had to be shelved or postponed when the HAGAR team was identified as having come in contact with people who had tested positive, and the programme work was adapted to include online capacity developments.
Other than providing food support, we are assisting clients to register for government assistance. The team is also exploring job options with clients but this has been challenging as many businesses face volatility in this time and few are hiring.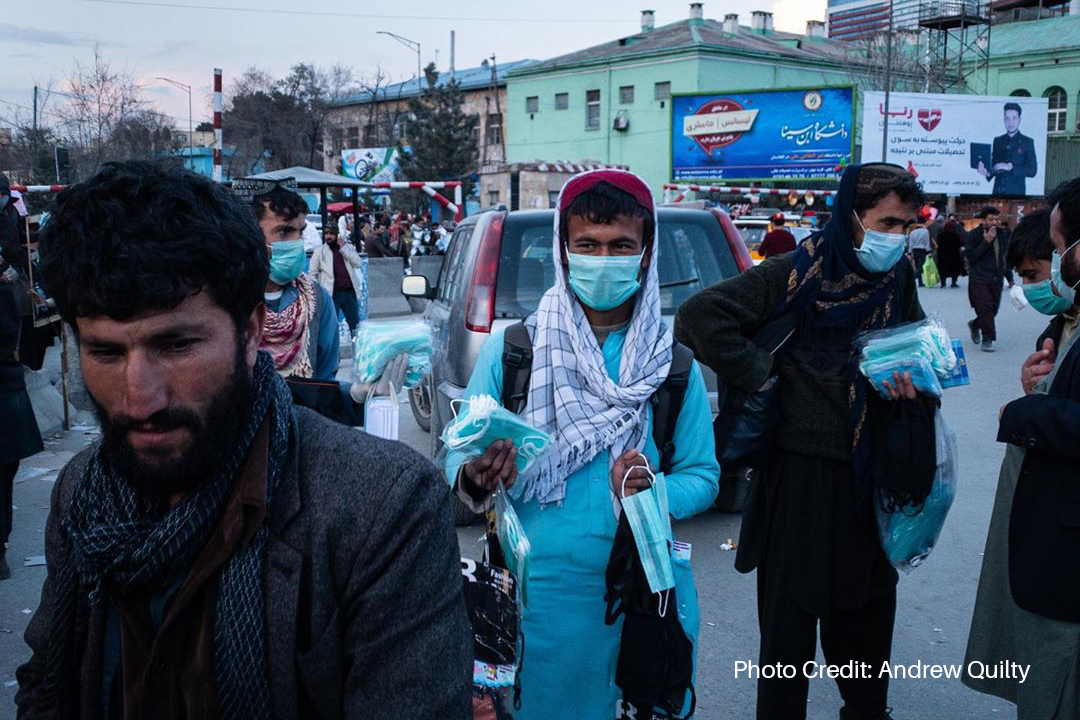 Though reported numbers are much lower, it is estimated that nearly a third of Afghanistan's population is under siege, or roughly 10 million people, have been infected. The lockdowns and reduced economic activities have gravely affected many who rely on casual labour for survival. [Source: Afghanistan's unseen Covid crisis]
Women and children are extremely vulnerable in Afghanistan. The country's patriarchal system coupled with deep oppressive structures makes Afghanistan the worst place in the world to be a woman. Children are susceptible to early marriages and bacha bazi; girls are treated as badal, an exchange token, while boys are sexually exploited by powerful men for entertainment, sex and as a symbol of status. The pandemic is pushing millions into hunger and severe poverty, making them even more vulnerable as they fight to survive.
In the past year, HAGAR Afghanistan has been providing shelter and basic needs assistance to clients living in extremely difficult circumstances. Terrorist attacks continue to threaten the safety of staff and their families. One HAGAR staff faced armed robbery near his home while a relative of another staff tragically lost both his feet in a car bomb explosion. With the recent increased attacks in Kabul arising from the uncertainties in the Peace Talks that transpired in February, HAGAR Afghanistan is stepping up on its security measures and protocols to increase protection of staff.
These past few months, the strict lockdowns have made it incredibly difficult for staff to continue working at the shelter. But with no alternative options for clients, the shelter had to remain open as an accommodation for them. Risking their lives and safety, staff pressed on in providing the help services. Majority fell ill and contracted COVID-19 and staff took turns helming the work while the sick rested and got well.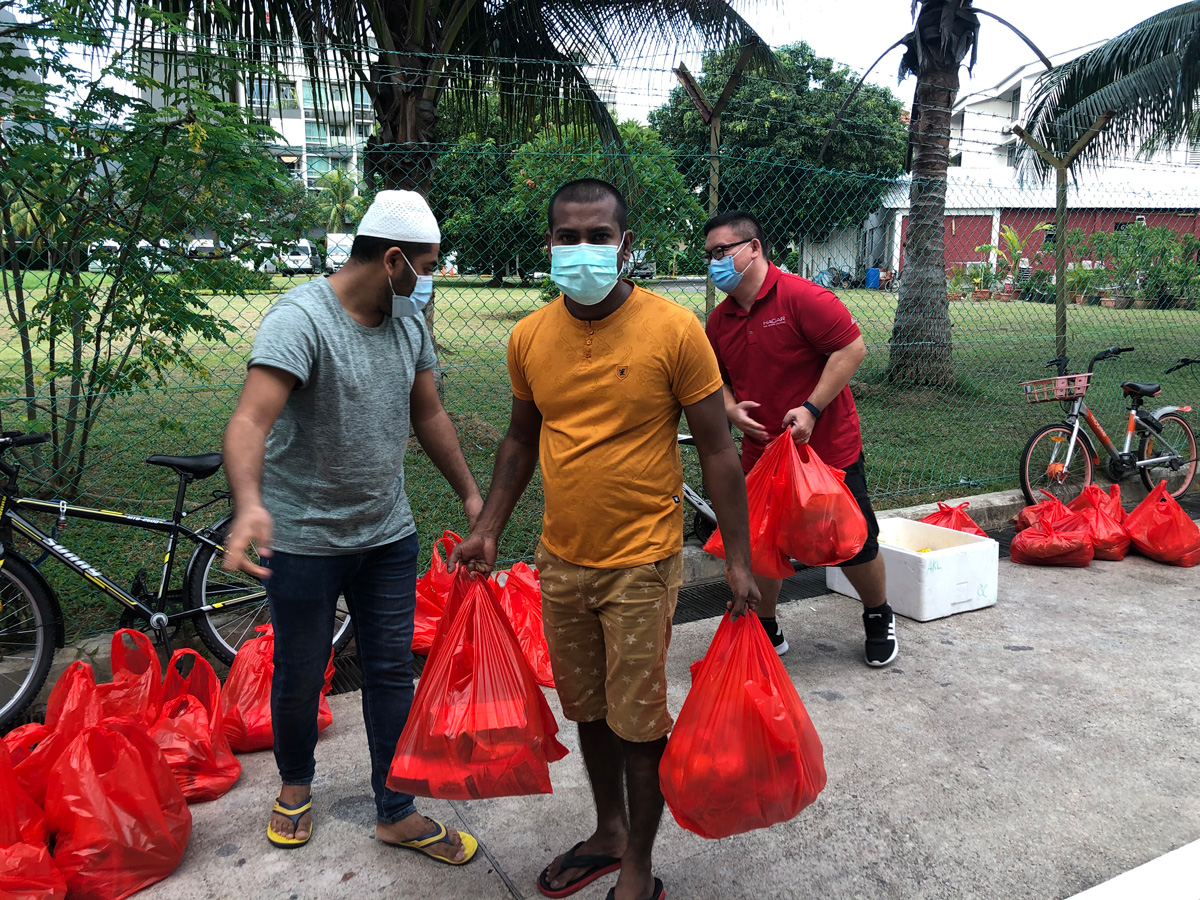 Starting 8 May 2021 and lasting three weeks, Singapore will return to Phase 2 measures amid a rise in community cases of COVID-19. Following a recent new cluster in the Westlite dormitories, plans to relax restrictions on migrant workers have been pulled back to limit potential community transmission. These new changes have caused great concern; migrant workers in particular, fear facing a second circuit breaker if things don't improve in the coming weeks.
Supporting migrant workers who have suffered trafficking and exploitation, HAGAR has been providing essential recovery services and empowerment to help them cushion the blow from the pandemic. COVID-19 has taken a heavy toll on migrant workers in Singapore who face great anxiety and growing fears of contracting the disease, and the enormous pressure of supporting their families back home whilst their jobs were on the line as the economy plummeted and businesses were badly affected.
Working with a multi-disciplinary team of medical and healthcare specialists, HAGAR partners these volunteers in our tele-support initiative to provide tele-counselling and a suite of help services to help affected trafficking survivors and foreign domestic workers cope with their psychological, emotional and financial stresses.
Regardless of the various intense country challenges, HAGAR remains committed to walking the whole journey of recovery, providing the care and support for the long haul. In all the countries where we work in, our staff have dug in their heels and showed extraordinary commitment to every one of our beneficiaries. We are hopeful for the situation to improve and to help each individual develop resilience as they navigate the post COVID-19 environment, emerging out of the tunnel to a brighter future.
Help us transform lives
Join HAGAR to empower survivors of trafficking and abuse to start a new life.
Help us transform lives
Join HAGAR to empower survivors of trafficking and abuse to start a new life.
Help us transform lives
Join HAGAR to empower survivors of trafficking and abuse to start a new life.